The concept of making betting content live and accessible has seeped into every aspect of the betting world, creating opportunities for operators to expand into esports, live casino games and more.
Conleth Byrne, product director at live content supplier Sports Information Services (SIS), speaks to iGB about how the company has assessed the live betting market- and where it could go to next.
In the live betting content market, standing out is key. Byrne sees diversification as the best way to set SIS apart from its competitors.
"We've made great progress over the last few years at continuing to diversify our business," he says. "We have substantially grown our operator partner base internationally."
At the core of this is SIS' offerings- including its compact solutions, which focus on different forms of live betting content.
"It's our 24/7 end-to-end solution that differentiates us," says Byrne. "We can provide everything the operator needs and we have 24/7 market-leading racing content as well as esports and live numbers draws, with live data, pictures, pricing."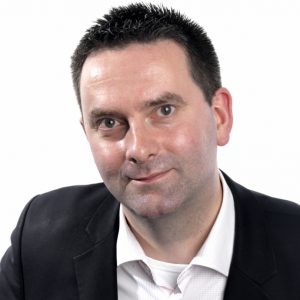 "Within our betting content we can provide over 65,000 annual racing events, 150,000 esports and over 300,000 live number draws."
Off the back of its diversification, SIS has made a number of strategic appointments since the beginning of 2022, spanning across commercial, racing and esports.
Last week, SIS also announced two new senior hires in the US as part of its SIS Content Services subsidiary- Brenda Strickland to the role of regulatory and business affairs manager, and Sean Beirne to the role of US commercial manager. Before this, the company appointed two new heads of racing trading and esports and three new head of sales.
Byrne says these appointments are a marker of how the business is set to etch a name for itself in the global betting market.
"The new appointments are key to helping us continue to drive that success," he continues.
"We're aiming to have additional members of the team very soon across other key territories to support the continued growth of our customer base, as well as more frequent face to face contact with our rights holder partnerships."
"To help our expansion internationally, it was important to make sure we had dedicated staff in key jurisdictions, such as Latin America, the US and Europe."
The end goal, says Byrne, is optimisation.
"Our aim is to optimise our content for the rightholders, the operators and the end users."
It's clear that SIS is planning to expand its space in the market- but this involves a continuous belief in, and support of, core products.
Standing out
To be a trusted, profitable supplier in the live betting market, Byrne emphasises that having a unique selling point is crucial.
He goes back to SIS' end-to-end solution, which he says provides multiple services in one for ease of use. This, he continues, encourages customers to remain within one supplier – which benefits both parties.
"Our 24/7 end-to-end solution really is key," Byrne reiterates. "The benefit is that through a single integration, operators can get a range of products to engage customers and drive incremental revenue."
To further this offering Byrne adds that SIS has implemented more support for suppliers through a partnership with Racelabs, a company that provides racing overlays for streamers.
"We've always produced pricing and derivatives for all our content; and now we will be able to provide a fully managed trading service offering, so that customers won't have to risk manage themselves," he continues.
"This capability has been enhanced and accelerated through our partnership and investment with Racelab, a range of pricing software and risk management solutions that enable a customised trading service to be almost fully automated, ensuring an affordable solution for both big and small operators."
Byrne is aware that in any well-established content market, it is crucial to anticipate trends and secure a base in them. And as the groundwork is being put in place for expansion, SIS is set to secure its place in the market.