Simon Hammon, recently named chief executive of Relax Gaming, insists he's not a typical "product guy". But the games released under his watch, like Starburst during his time at NetEnt, have had a massive impact on the industry. In the second part of a three-part interview, Hammon offers advice for businesses in the crowded slots space of today.
Simon Hammon's success at NetEnt ultimately took him to Relax Gaming. In part one of this series, Hammon outlined how the move might have looked to some like a "step down".
But since joining, the business has been growing strongly. For the second quarter of 2022, revenue was up 20% quarter-on-quarter to £5.2m, with six new titles rolled out and the Dream Drop jackpot feature going live.
Its partner base expanded to 15 new operators in that same period, while 132 studios were integrated into its RGS, while its reach extended to Italy and Spain, with a licence for Ontario setting it up for entry to North America.
That business-minded view has eased his transition to CEO of Relax, making the promotion "far more natural than the title suggests".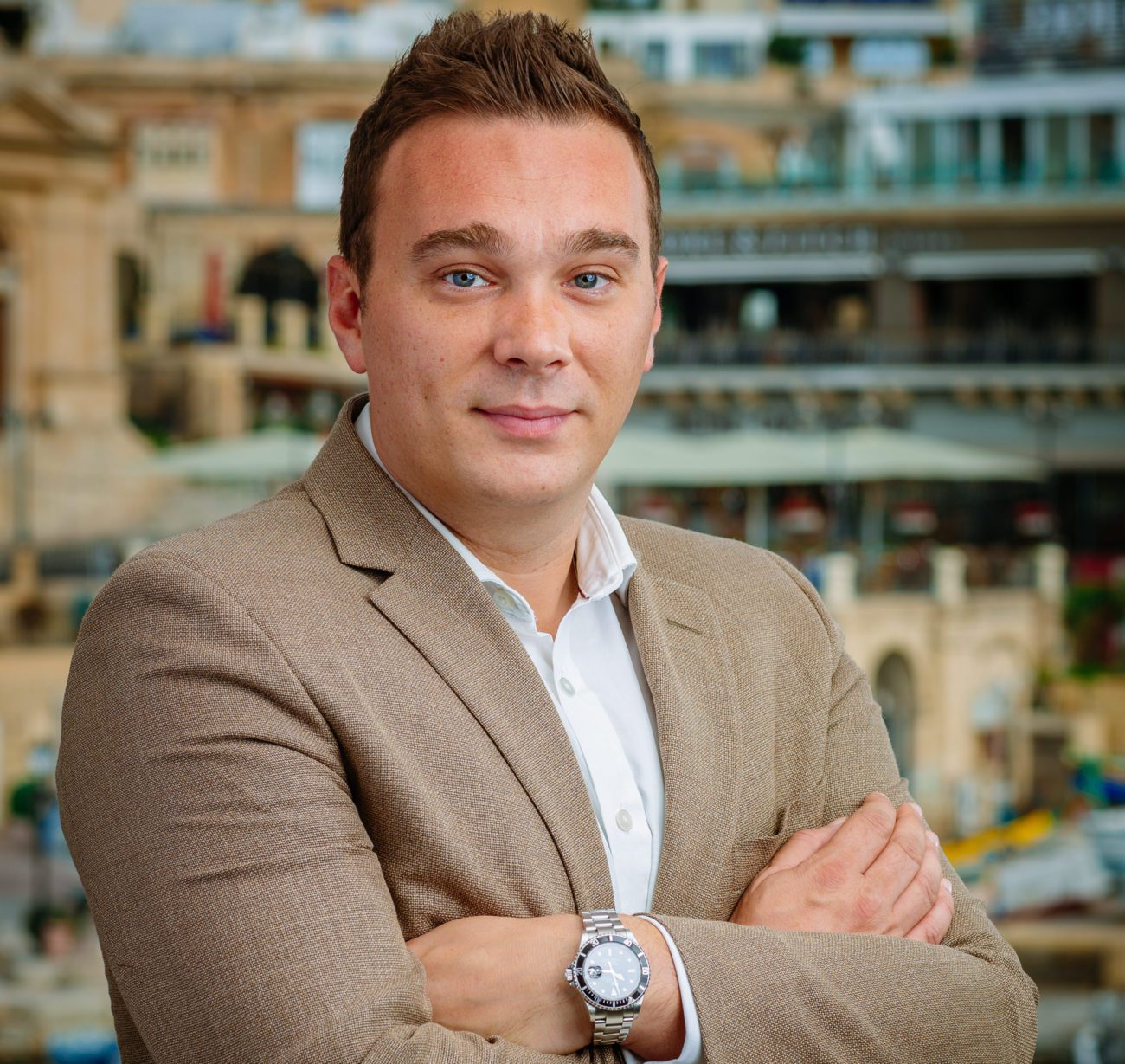 "I think it's because I have such a keen eye on the business, and really what's happening with the competition, the financials, the product positioning, the marketing, the branding – the whole end-to-end proposition. And of course, getting excited about building something.
"What is a CEO really? A CEO should, in my opinion, be connected to those facets," he continues on the theme. "Because if you're not, you're just a figurehead.
"It's all well and good talking to investors and evangelising about X, Y and Z. But the answer is, if you're not in touch with the life of a developer or the idea or the realities of launching something or branding something or the costs of something, how can you steer?"
Avoid the copycats: Developing games that stand out
Relax is a multifaceted business – it's a platform provider, aggregator and accelerator as well as being a game developer.
"We pride ourselves genuinely on great productions ourselves," new chief executive Hammon says. "But we are also a platform provider for 70 different studios. Some of those are quite independent, having their own platform, and we are basically a middleware to reach the distribution.
"But some are heavily reliant on many facets of the tech that we provide – even down to the business operation, the invoicing, the financing, the sheltering; simply put, without us, they probably wouldn't exist."
This arguably fits into the wider trend seen across the slot space, where studios evolve into multifaceted businesses in order to shore up their place in the supply chain. But it's just one part – to really succeed, these businesses have to try and do something different. Pump out 5×3 slots, and people will not sit up and take notice.
Relax, having been active for more than a decade, isn't content with having a strong distribution network. Hammon can't think of any traditional 5×3 slots it has released, ever.
"Of course there's still slots and a reel complex, but we completely shunned the 5×3 from day one," he says, arguing operators are looking for differentiation.
"So even to capture [an operator's] imagination, you've got to change how things are done."
To change what's being done, Relax looks at what is being done elsewhere. That could be through feedback from operators, analysis of industry data, keeping an eye on lobbies and the positioning of games. That shows the trends in the market, especially as a brand or a theme edges its way to the top of casino sites across the industry.
But developers that simply see that as the blueprint to follow are unlikely to have much success, he warns. "By the time you've observed that [trend], then created your own iteration or twist on that, the market might shift again.
"And the reality is you're not alone. Look at the market now; I'd hazard a guess that probably one in every 10 games being launched is a fishing game." This, of course, was prompted by the success of Big Bass Bonanza, but whether the theme is leprechauns, ancient Egypt or the wild west, each hit is followed by a wave of copycats.
"It's quite strange how people pick up on the same trends," Hammon continues. "The smart thing to do is go, 'That is a hit, I see there's going to be six months down the line a slew of it, let's not go down that path because we won't stand out.'"
Relax has experience of this: "We did Money Train 2. Six months later, I've seen so many iterations of that mechanic done. It's quite funny, I always say it's the highest form of flattery."
He's preparing for a wave of copycats for the supplier's jackpots feature (Dream Drop), which went live in March this year. For Hammon, Dream Drop was "a true labour of love".
"There was definitely a market need for innovation in that sphere," he explains, and the ultimate goal was to ensure a high volume of jackpot winners. "I wanted to see the wins, and we've had two high wins in less than two months after launch.
"Typically, that might happen in two or three years of a normal product. The real satisfaction for me is that we designed something and built something that actually has delivered on its objectives.
"We've got a solid roadmap," he adds. "The jackpots now are going to start scaling up as we're already going up to £1.5m, we're just about to hit half a million in individual jackpot wins."
While Hammon is under no illusions at the wave of similar products about to hit the market, he warns that many developers are "in for a bit of a rude awakening". "The market and demand from operators is actually quite tough," he says. "They look at their ecosystem, they look at what jackpots are being fed and how much volume of product they want.
"But even if you have the most innovative system in the world, at the end of the day, you're diluting the propositional value for your jackpot players or your casual players, it's not going to be of interest."
The daily jackpot ecosystem, he continues, has "lost a little bit of steam" in the wake of a wave of companies presenting their own variant in recent years. To make it work, suppliers need broad distribution, solid liquidity, robust systems and robust banking compliance – in Hammon's eyes it's less of a product, and more of a service provided to the operator.
Ride your luck: Can you keep a brand "hot"?
This sort of hit product – or service – helps boost a supplier's profile and push its content into a more prominent place on an operator's casino lobby. But that in turn creates pressure to follow this with another hit.
That sort of hot streak is hard to come by, Hammon admits – he doubts Starburst would have the same impact if it was launched today. There's still "a great degree of luck in making a hit", he says. "I think the expectation that you can follow up with another can almost be unrealistic in that sense. Some people can launch a game in the right month with the right conditions, with the right backing, and that can just propel something.
"Market conditions are an unknown factor, as well as just general branding or visibility," he continues. "I think a lot of suppliers benefit in the immediate aftermath of games that have had a hit because there is hype and an expectation.
"It can drop off quite quickly because so much content is then launched between the next hit. This in turn can lead to the perception that a supplier is 'hot' or 'not'."
And unfortunately, there's just no simple formula. "It just takes time, and it takes the right elements in the equation that you can't predict," he says. "Sometimes it can be down to an employee who was there at the time who had a genius idea but has now left."
Hammon goes as far as to query whether many studios can even consider themselves brands, suggesting that sometimes it is as simple as having one developer or producer that has a great idea. If they leave, "that creative spark is no longer in the building".
Even then, there are very few "names" in the slot space, in the way the likes of John Romero (Doom), Markus Persson (Minecraft) or Hideo Kojima (Metal Gear) have arguably become as famous as their creations. This, Hammon suggests, is down to the fact that people don't have vast scope for innovating – it's a case of iterating and innovating in what is a largely unchanged space.
He admits there are not many names he would pull out. "I can tell you for a fact there's a lot of charlatans out there who claim they are the people behind X, Y and Z and they're just not.
"I've been in charge of the release of hundreds of slots," he continues. "If you look at my record, I could probably say I had some of the biggest games out there in the industry, but I've also probably had 90% of those that are flops, right? You only get recognised for what's great, as opposed to the long game.
"There's so many different dynamics and I think again, it comes down to the fact that it's harder in recent times with the volume of competition to stand out from the crowd and to be recognised as somebody who knows what they're talking about."