Australian gaming operator PointsBet confirmed that the business is "currently in discussion with multiple parties" regarding the sale of its North American business.
The company also said that it has terminated previously reported talks to sell its Australian business to the News Corp-backed gaming venture behind the Betr brand. Despite this, PointsBet said it remains in discussion with "other third parties" who have expressed interest in acquiring the business.
"Consistent with commentary previously provided to our investors and the market more generally, PointsBet continues to engage in discussions regarding strategic transactions that offer the potential to add value for our shareholders," said the company.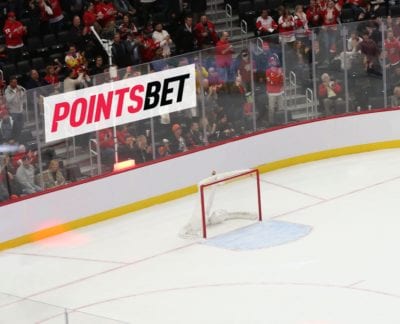 Losses mount despite revenue growth
For the three-month period ending 31 March, the business recorded gross gaming revenue of AU$106.6m (£56.4m/€63.9m/US$70.2m), a 39% rise from the $76.9m the company reported the previous year.
The business' Australian arm saw a modest decline in year-on-year revenue declining 3% to $50.7m compared to the $52.3m PointsBet achieved in the same period the previous year.
Expansion in the company's North American operations drove the growth, with revenue rising 103% year-on-year to $49.8m.
PointsBet's Canadian business also experienced rapid growth over the period; growing 21% on a quarter-on-quarter basis to $6.1m.
Despite this revenue growth, the company is expecting to make an earnings before interest, tax, depreciation or amortisation (EBITDA) loss of between $77.0m and $82.0m for H2 FY3.
Additionally, the business expects that cash outflow, including movements in player cash, to be approximately 30% lower than in H1 FY23.
Due to these pressures, the company has attempted to cut costs in order to drive the business towards profitability.
"We recently completed a cost and efficiency review of our North American operational workforce," said PointsBet. "This resulted in the streamlining of operations and resulted in a 12% reduction of headcount. This reduction is expected to result in annualised cost savings of approximately $6m."
Falling costs in PointsBet operations
During the quarter, PointsBet cut its cost of sales 10.5% to $55.5m compared to the $61.3m that the business spent in the previous period.
While the operator saw modest rises in costs in its other spending streams, the amount was such that costs ultimately fell across the board.
Sales and marketing costs rose to $69.0m from the $67.5m the business spent the previous quarter, while staff costs rose modestly to $26.8m from $25.5m. Administrational also increased $0.8m to $19.7m from $18.9m.
As of 31 March 2023, the company had $251.7m cash on hand.