Bet365's revenue ticked slightly up in 2021-22 as gaming growth offset a sports betting decline, but increased customer acquisition costs in new markets led to an almost 90% drop in profit.
Bet365 reported that revenue from sports and gaming for the year ended 27 March 2022 was up by 2.9% year-on-year to £2.85bn.
The increase was mostly due to the success of its gaming operations. Sports gaming revenue was down by 2% from 2020-21, while gaming revenue was up by 25%.
This would suggest sports betting revenue for 2021-22 of around £2.30bn, while gaming revenue would fall around £546m.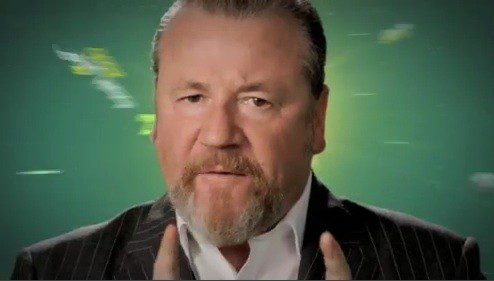 The operator said that the decline in sports betting revenue was margin-based, as the total amount that was wagered increased and the number of active customers was up by 48%.
Regulus Partners noted that Bet365's margins in 2020-21 were "unusually high", and that in 2021-22 they came back to more typical levels. It said that on an underlying basis, its sports betting performance achieved growth of around 15-20%.
"To a large extent, Bet365's underlying performance is far stronger than 2% revenue growth suggests, especially as evidenced by a nearly 50% increase in global active users," Regulus said.
"In part, the anaemic revenue performance is due to unusually high sports betting margins during the comparable period, caused by lockdown and major events disruption as governments reacted to Covid-19, which implied a circa 15% revenue headwind, made worse by a bad run of results combining with aggressive bonusing during the latter half of the FY22 period.
"We believe a circa 20% swing in sports betting revenue can be explained by margins and bonusing, suggesting a healthy underlying sports betting growth rate of 15-20% across the business."
A further 10% decline in average revenue per Bet365 user, Regulus said, could be explained by "a combination of safer gambling measures and emerging market growth".
Acquisitions on the cards?
While Regulus said the results were strong, it noted that the operator's growth was slower than the market as a whole.
"While the absolute results are solid, Bet365's competitive landscape is changing rapidly and 2% growth in this period implies a material loss in share," Regulus said. "Whereas a decade ago, Bet365's main competition were a mix of badly run, UK-led, dotcom operators, monopolies and local businesses with little digital scale, most markets now contain 'local heroes' which are not Bet365.
"Therefore, while Bet365 is still likely to be the market leader in in-play-led sports betting, it is far less likely to be a market leader in highly localised, multiples-led, pre-match-led, data-light, or gaming-led markets, which represents a dangerously expanding list."
With the operator continuing to boast a strong balance sheet, Regulus pondered whether acquisitions could help the business maintain market share, but noted that these type of deals were not what had made Bet365 a market leader in the first place.
"For Bet365, whether or not an impressive accumulated balance sheet of £3.3bn in cash and investments should be deployed to fix a growing global market share issue is a very personal and cultural question: not being forced to do deals for the sake of it has been one of Bet365's key strengths over the last twenty years," Regulus said. "More often than not, being very good at one thing generates considerably more sustainable value than trying to take on the world."
Marketing expenses rise
Meanwhile, costs increased significantly.
Direct costs for sports and gaming grew more slowly than revenue, by 1.4% to £496.8m, leaving a gross profit of £2.30bn for Bet365, up by 2.7% from 2020-21.
However, administrative expenses grew much more rapidly, by 18.2% to £2.31bn. This, it said, was "driven by significant costs associated with raising brand awareness in new markets alongside continued investment in IT infrastructure and technology".
Staff costs were also up, as Bet365 increased its headcount from 5,443 to 6,092, though some of this was offset by lower pay for directors, including its highest-paid director – chief executive Denise Coates – receiving £213.4m, down by 16.5% year-on-year.
Bet365 profit drops sharply
As a result of the higher costs, Bet365's operating profit from sports and gaming declined sharply, by 87.8% to £41.7m.
After non-operating income – £28.1m in gains from investments and £6.3m in interest income – the operator made a pre-tax profit of £76.1m.
The Bet365 Group also owns Stoke City Football Club. The club made a £26.2m loss for the year on revenue of £21.8m. As a result, the combined group made a £49.8m pre-tax profit for the year.
After taking into account taxes and other comprehensive income, the group's total profit for the year was £42.8m, which was down by 89.1% year-on-year.