Aspire Global has divested its B2C operations to become a focused B2B business which in turn becomes part of a formidable proposition now NeoGames has acquired the supplier. But that B2C heritage will be vital to ensuring it continues its rapid growth trajectory, says CEO Tsachi Maimon.
Tsachi Maimon was named chief executive of Aspire Global in 2013. At that time the business brought in about €25m (£21.3m) annually. Eight years later, it posted revenue of €213.3m for 2021.
When Maimon joined, he oversaw a B2C business which contributed the bulk of revenue. By the end of 2021, the company had sold off all its consumer-facing operations, which were snapped up by Esports Technologies in a €65.5m deal.
On 17 June, Aspire was then acquired by an even larger entity, with ilottery specialist NeoGames completing a public offer to take charge of the company for €402.3m.
This, Maimon says, is the result of "a series of carefully considered business decisions" that has ultimately taken it to the cusp of becoming a leading supplier in the market, one he believes is poised for growth across North America.
Building the foundation
It all started with a platform.
"We felt that if we improved the platform for our partners, we would better service the B2C segment and scale from there," Maimon explains. "Quickly, we determined that the platform was strong and understood that our future success would be within B2B in regulated markets, with the ownership of our own products."
This desire to take more control of the value chain has seen Aspire punctuate the past few years with new acquisitions, building out from the platform into a multivertical solutions provider.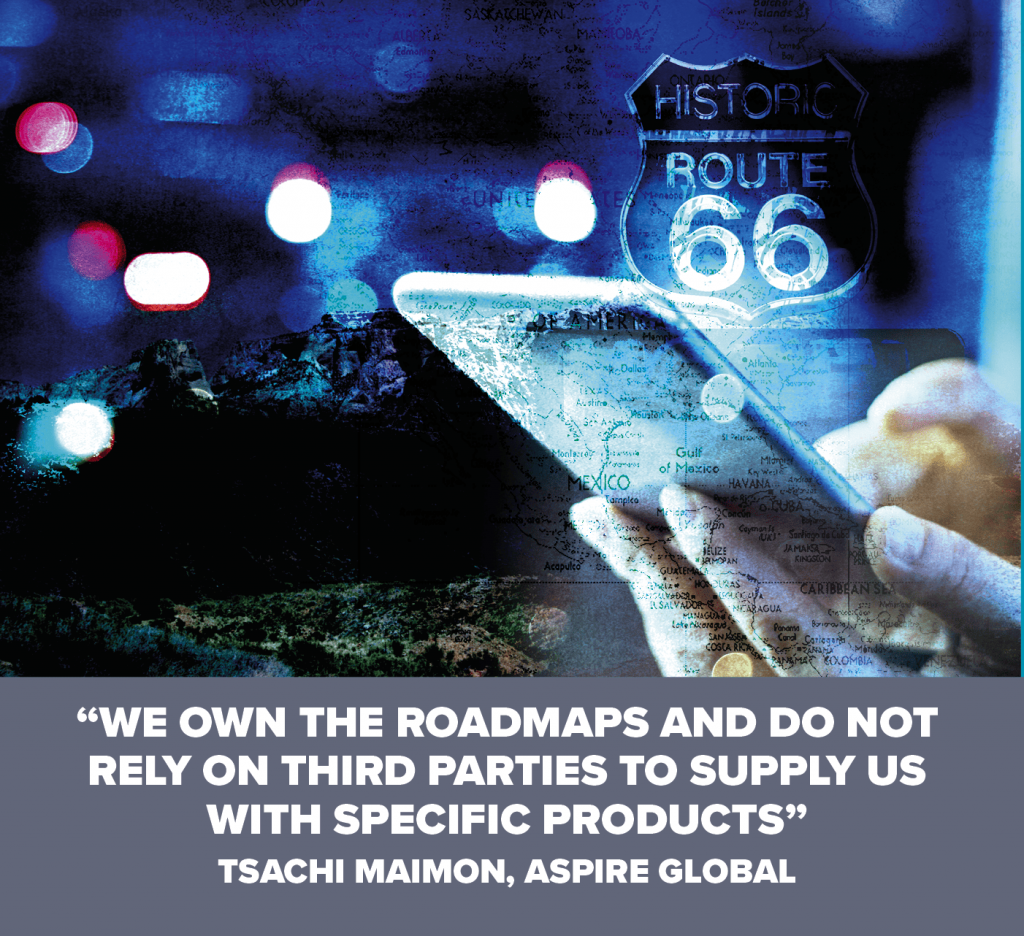 The purchase of casino specialist Pariplay in 2019 was followed by a deal for sportsbook technology business BtoBet in 2020, while 2021 saw Aspire take a 25% stake in bingo supplier End 2 End.
This activity, Maimon adds, is far from opportunistic. "In recent years, we have closely followed the expansion of regulation across the globe and the emergence of new territories," he says. "Many of these have introduced stricter requirements that make it more difficult for operators to meet.
"Often this heavy burden falls on the shoulders of operators, but this is where Aspire Global steps in and provides the specific solutions to enable operators to continue being profitable and sustainable."
There is ample evidence of this approach paying off: its sportsbook client base includes a number of high-profile industry names, such as Betfair and William Hill in Colombia, ITSP in Germany, and soon BoyleSports in the Netherlands.
Maimon argues these deals act as a "stamp of approval" for its Neuron 3 platform, which has also recently secured the GLI-33 standard, making it fully certified for North America.
Time has also been taken to ensure the different acquired businesses interact with one another. Neuron 3, acquired through the BtoBet deal, has now been integrated with the Pariplay Fusion platform. This means that not only does it aggregate casino games – US clients include Rush Street Interactive, BetMGM, Golden Nugget and Caesars Digital – but also verticals.
"Pariplay Fusion is the first aggregation platform to offer sportsbook, casino games, live games, virtual sports, esports and bingo seamlessly within a single API, with no additional integration-related work necessary," Maimon points out. If it's only to be used for the aggregator, it offers more than 12,000 titles from over 100 developers, supported by gamification and retention tools.
Coupled with the AspireCore platform, and the addition of bingo games from End 2 End, he feels the supplier is in a "unique position" for growth. "Furthermore, we own the roadmaps and do not rely on third parties to supply us with specific products," he says. "Ultimately, we can offer several products under one contract, making it far easier for operators to expand their core offering within regulated markets."
An end, followed by a beginning
This ultimately led to Aspire selling off its B2C operations. Comprising the Karamba, Hopa and BetTarget brands, among others, Esports Technologies closed its deal to acquire the business in December 2021. For Maimon, the sale of the B2C assets was "the last piece of the puzzle".
"As a pure B2B business, we knew that this would give us the best chance of continued growth," he says.
Not that the B2C experience hasn't left an impression – in fact, he sees that heritage as giving the business a competitive edge in the market.
"With over 16 years of experience within the global industry as both an operator and provider, we can deliver top-level insight into the challenges that operators may encounter, as well as supply the best possible solutions that are developed with our customers in mind," he explains.
The best possible solutions Aspire will be able to offer are set to significantly expand, with NeoGames having now completed its €402.3m acquisition of the business. When the public offer was announced in January this year, NeoGames said the combination would result in a "leading global provider in interactive content, proprietary technology and operations across all elements of ilottery, online sports betting and igaming verticals".
Maimon views it as a key next step for Aspire's growth plans for two reasons.
"Firstly, NeoGames will accelerate our access to new and existing jurisdictions across the US and Canada," he explains. "The organisation is firmly established within North America, and we expect their contacts and expertise to speed up our ambitious expansion plans.
"Secondly, it means our offering is now available to the ilottery sector and helps us get closer to providing our products and services to the full circle of the global industry. NeoGames is a leader in the digital lottery space and presents us with significant new opportunities to expand our footprint."
Ilottery, he argues, offers "enormous" potential, especially as the lottery sector makes its belated switch from retail to digital. Sports betting, for example, has quickly proliferated from state to state, growing to revenue of $1.58bn in Q1 2022 alone.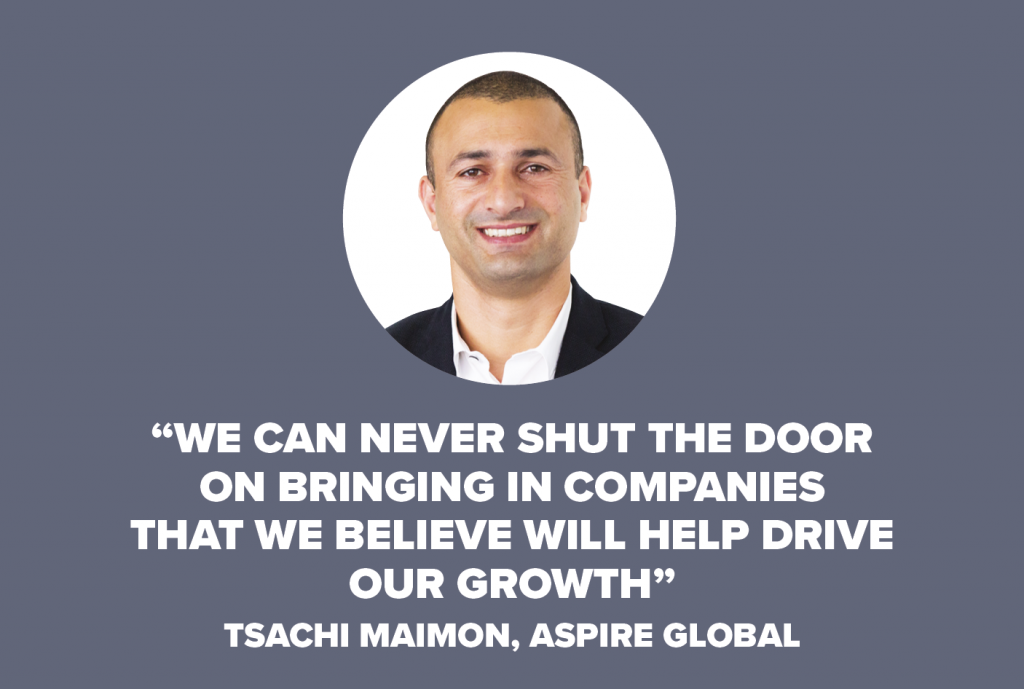 Online lottery, on the other hand, represents only "a small fraction" of a market worth $105bn, he says. While other markets are more advanced, they have significant room to grow, and Maimon is confident that NeoGames' customers will increasingly seek turnkey solutions encompassing all product verticals.
This, he adds, creates further scope for growth as companies lacking online expertise seek out experienced partners.
Essentially, the NeoGames deal is simply a further acceleration of Aspire's growth story, rather than an entirely new chapter for the business.
Maimon points out that while Pariplay is active in North America, the GLI certification will allow it to deploy its platform, sportsbook and managed services for US and Canadian customers as well.
And the prospect of further M&A activity shouldn't be ruled out, either. "[We] can never shut the door on bringing in companies that we believe will help drive our growth," he says. "That said, we are also extremely happy with the assets that we now have in place and I believe that we can offer our operator partners globally the most comprehensive, flexible platform solution available on the market."
And with all this work still to do, Maimon has no interest in bowing out following the acquisition.
"We are now in a strong position to become established as a leading igaming provider in North America," he says. "At this juncture, my story at Aspire Global has plenty of chapters remaining."