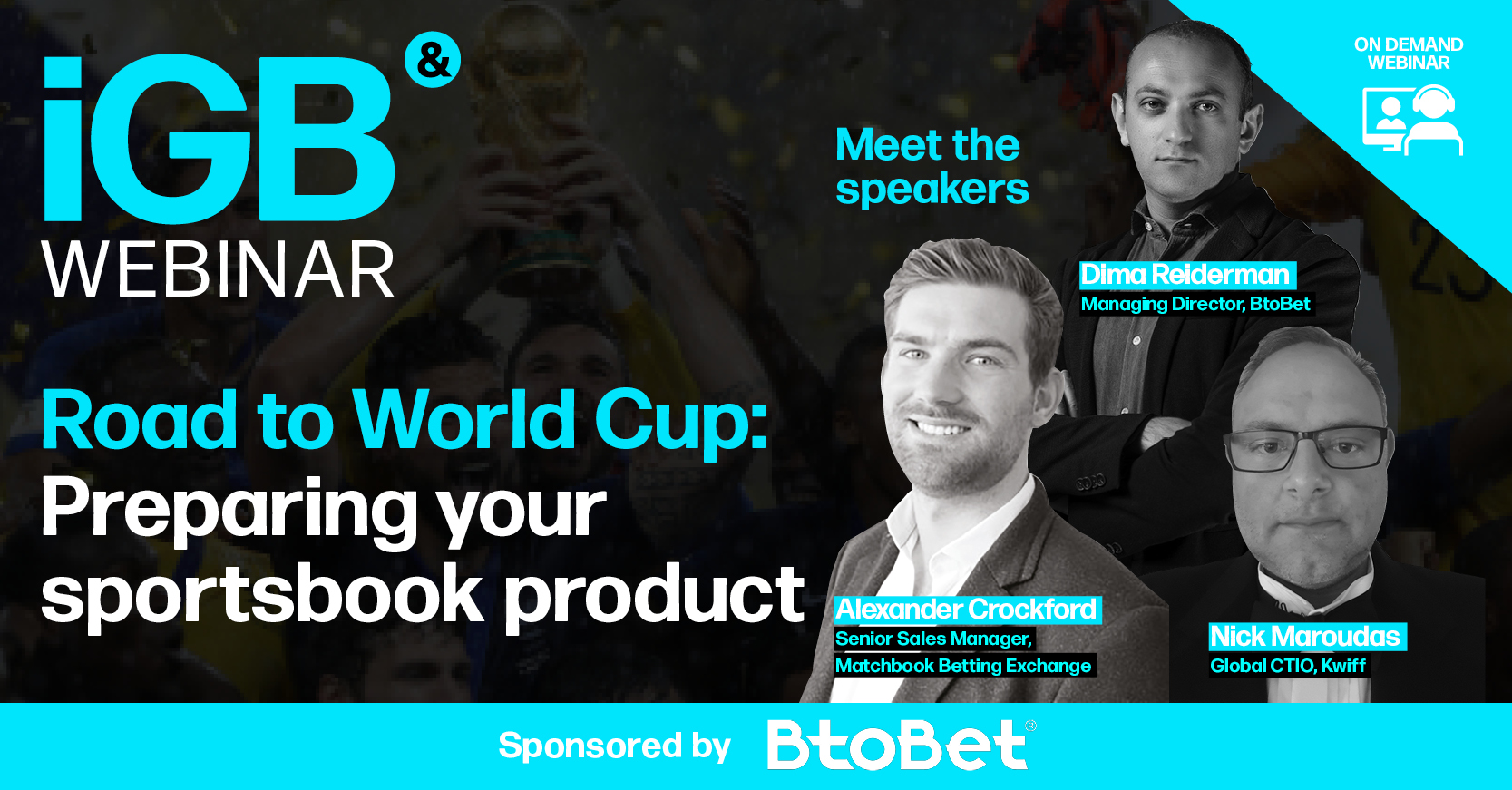 With the World Cup kicking off in November, punters will be presented with a wealth of big games to bet on. With just four months to go, the period for preparation is getting shorter and shorter.
Operators need to ensure they are prepared for handling an influx of traffic, while maintaining the highest possible standards of customer experience. To succeed when competition for players is at its fiercest, sportsbooks need to ensure they have a stable, robust, scalable and flexible solution that performs under pressure.
In this webinar, sportsbook platform specialist BtoBet and a panel of experts explore how to make sure you're match-fit for the tournament.
We discussed:
How a quality sportsbook is key for an operator to increase its growth
The relevance of machine learning-driven tools and the part they play in player engagement
The importance of market localisation
Customising front-end UX
Tailoring your content offering ahead of the World Cup
Check out other on demand videos here.