Stefano Vaccarino may be FTN Network's chief operating officer and chief marketing officer, but he first joined the gambling industry via Twitter, as he tells Cole Rush.
But before entering the field of sports betting, he was in a totally different line of work altogether.
"I was working as a medical biller and coder," Vaccarino says. "A pretty boring 9-5. I always loved sports; I studied sports management in college."
During Vaccarino's college years, daily fantasy sports (DFS) was making its way to the mainstream.
"I decided to create a Twitter account and start posting NBA picks and plays during my lunch break or whenever I could spare a minute."
The Twitter account was anonymous, and it soon gained marginal traction. "Nothing huge," he says. "Maybe a few thousand followers."
Then a former classmate started following the anonymous account. Vaccarino messaged the friend and they reconnected. This rekindled connection led to a new job opportunity in the sports betting space.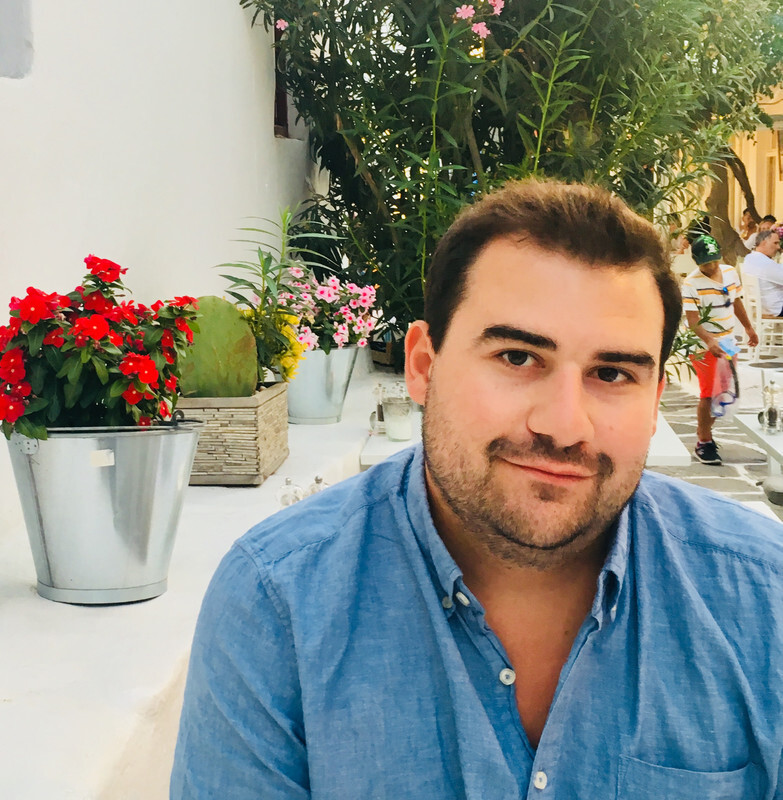 What followed was a veritable roller coaster. Vaccarino didn't get the role; they offered it to someone else. But that candidate turned it down and he got the call. The company went under in February 2020 and he started to look elsewhere.
He then linked up with Kevin Adams, FTN Network's CEO, and joined the team. Now, Vaccarino uses his skills in digital marketing and operations for FTN Network.
"Our goal with FTN is to build a sports betting and fantasy conglomerate," he explains.
The company currently runs four websites. FTNFantasy, FTNDaily and FTNBets are B2C sites. Meanwhile, FTNData covers the business' B2B wing.
Data all day, every day
Vaccarino hails FTN as a "data company".
"We collect our own NFL data; we're charting every snap of every single NFL game," he explains. "It may sound cliché, but we literally have every single possible stat and point that one could get from an NFL game."
FTN then cleans and polishes the data to make it digestible, "then our charters track the data, put it into a CSV, and it goes into a master admin."
B2B customers can pay for that data through API. End-users of the B2C sites can access some of the data for free, but paid memberships unlock more data and benefits.
"On the B2C side, it's a subscription on a 'freemium' model. We have a lot of free content on FTNBets, FTNDaily and FTNFantasy."
Paying for the service gets bettors and fantasy players access to tools, projection models and other content. As of right now, the subscriptions for each site are individual, but Vaccarino hints at a future plan to combine them into one network called FTN+.
In all, businesses can benefit greatly from FTN Network's data side.
"Clients connect to our API, and they receive our raw data updated in real-time," he says. "On the B2B side, there's really no work to be done by the end client."
The offering can be tweaked to fit a client's needs, too. "If someone wanted to, essentially, take the same game parlay calculator from FTNBets, we could put that on a client's site. They'd pay for the data feed and for that data and tool to be put in their branding."
Catering to all
Vaccarino emphasises flexibility as one of the reasons for FTN's success.
"There's a huge gap in the market. Companies need affordable, reliable data."
The size of the company doesn't matter. It's a simple necessity.
"Not every startup wants to shell out $20,000, $30,000 for an advanced NFL data package," Vaccarino says. "Our goal is to cater to those smaller companies and fill their data needs."
That certainly doesn't preclude FTN from working with the big names, though. "Caesars is a client of ours, for example. Our clients range from Caesars to IDP Guys – a defence-focused fantasy sports site – and we love them both."
FTN aims to cater to everyone with its data. And that's not limited to business clients.
On the same team
But FTN isn't just a B2B play. Individual users can benefit from the B2C sites and Vaccarino has noted some interesting findings about your typical sports bettor or fantasy player.
"They're basically the same person," he says. "And we're trying to cater to every single type of fantasy sports player or sports bettor."
That means FTN's tools have to run the gamut from basic tools to help the casual bettor to in-depth data that'll strike the fancy of stats junkies.
"Maybe you have a fantasy football player who's busy with work and at home… they can connect their league directly to our website and they'll get our projections to tell them what to do, who to pick up, who to play and more," says Vaccarino. "We have a trade analyser, too. It's for people who don't want to go too in the weeds with data and would rather have us make informed decisions."
The other models are equally flexible, allowing users to make their own decisions or let the data decide.
"If you just want picks, you can simply use our model," Vaccarino says. "If you want to use our data to make your own picks, we can do that too."
Offering data for fantasy and DFS does wonders in terms of channel crossover. "We educate fantasy football players on sports betting and DFS, so when they're ready to make that leap into a different type of game, we expect them to do that with us."
Cutting through the noise
Vaccarino comes from the marketing world. That anonymous Twitter account sparked a flame that grew into his eventual career. His background informs a lot of FTN's strategy, which is important in such a saturated and fast-growing space.
"Especially for sports betting, the image of it has changed," he says. "It's not some guy sitting at a bar at four in the morning smoking a cigar in Vegas.
"It's clean, technology-focused and fun. We're trying to steer away from stigma and show that sports betting is fun and you can do it responsibly. You can better your chances of winning using our tools and our content."
To drive organic traffic, Vaccarino and FTN put a lot of focus into SEO and advertising campaigns. "Then, once we have people on our site, we've seen strong conversion. We're able to re-target people because our sites are very, very sticky."
Paid memberships for FTN sites also include access to a Discord community, which is great for retention.
"People are able to talk to our experts and our experts are enjoying the conversations, too," he explains. "Because it's a paid community it stays super focused and intentional. The goal is to make it feel like we're all in this together. We can all win."
Vaccarino says sometimes you'll see the Discord community rally behind a bet and, win or lose, it's a team mentality.
On the rise
As for social media marketing, Vaccarino says it has really changed. "It evolves every couple months. The algorithm changes. You have to produce content that people are going to pay attention to for more than a second.
"You literally have less than a second to gain someone's attention before they just scroll past without reading or watching. If we're looking for people who like sports betting around the time of the NBA Finals, we want to produce content that is instantly captivating to those fans or bettors. If we can get someone to stick on a post for even 10 seconds, that's a huge win."
Looking ahead, Vaccarino wants FTN to remain on its steady growth path.
"We're at about 280% subscription growth year-over-year," he says. "It's right around that number for all of the B2C sites. But really, the main growth is going to be on the data side and really building out our data product. Right now we're just NFL-focused on the data side, so we want to expand to multiple sports by 2025."
NBA, PGA and NCAA basketball and football are at the top of FTN's list.
"We're trying to become a full data shop and offset advanced charting data for every single sport."