Entain reported a 14% year-on-year increase in net gaming revenue (NGR) to £2.40bn (€2.78bn/$3.06bn) during the first half, helped by a record number of active online players in Q2.
The group revealed growth in all business areas for the six months to 30 June. Both online and retail revenue, excluding US operations, was up year-on-year at Entain.
When including $944.0m in revenue contributions from its BetMGM joint venture with MGM Resorts, NGR was up 19%. That business, Entain added, BetMGM posted its first positive EBITDA figures in the second quarter.
Higher revenue also meant an increase in pre-tax profit for Entain. However, its bottom-line was hit by the £585m provision set aside as part of deferred prosecution agreement (DPA) negotiations with the UK's Crown Prosecution Service (CPS) over historic activities in Turkey.
Entain makes 'clear strides' towards strategic goals
CEO Jette Nygaard-Andersen was pleased with H1. She said the operator made "clear strides" towards delivering strategic goals and remains confident over future growth prospects.
"In particular, we are making excellent progress in broadening our customer base and deepening our audience engagement, as evidenced by the record number of active online customers on our platform," she said.
"BetMGM continues to show momentum and backed by our technology and capabilities we are excited by the improvements we are delivering for customers in the US.
"This clear focus on driving sustainable long-term growth combined with our global operating capabilities underpins our confidence in our prospects for FY23 and beyond and delivering value for our shareholders."
Online revenue up despite sports wagers dip
Breaking down Entain's performance in H1, online led the way with £1.68bn in NGR. This was 145% more than $1.47bn in the same period last year.
Entain said strong underlying trading and NGR from acquisitions more than offset continued regulatory headwinds. This was primarily in the UK and Germany. It also highlighted the success of its focus on recreational customers.
Stand-out points include a 2% drop in UK NGR, though Entain said without regulatory changes, this would have been 7% higher. NGR also fell across Australia, Germany and Brazil. However, there was growth in Italy and Georgia, as well as in both the Baltics-Nordics and CEE regions.
Sports NGR increased 6% to £742.2m, despite a 3% dip in online wagers to £6.68bn. Gaming NGR in this segment increased 19% to £918.3m, while B2B NGR jumped 52% to £23.8m
Trolley dash – acquisitions aplenty
Referring back to acquisitions and the changing face of Entain, the business has completed a number of major deals in recent months.
These include Sportsflare, which it purchased in June, while its Entain CEE, the joint venture with Czech investment fund Emma Capital division, also agreed to acquire Poland's STS.
Elsewhere, Entain has a deal in place to purchase Angstrom Sports with another new addition to the Entain family is Dutch-facing BetCity, which accommodated its re-entry into the country's market after regulation.
Retail therapy
Crossing over to retail and NGR for this segment was 11% higher year-on-year at £709.3m. Entain pointed to the end of Covid restrictions as one of the main reasons for this rise. The last measures having been removed in the early part of H1 2022.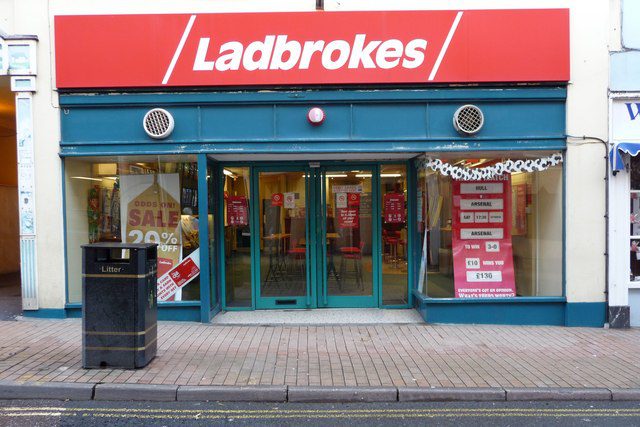 Sports betting NGR contributed £415.7m to the retail total, an increase of 16% on last year. This was helped by an 11% rise in sports wagers to £2.16bn. Retail gaming revenue also climbed 4% to £293.6m.
As for geographical performance, Entain picked out a number of markets. UK NGR was up 5%, while there was double-digit growth in Italy, Belgium and Croatia. By the end of H1, the group's retail network comprised 4,894 shops and outlets.
Entain's land of opportunity with BetMGM
Turning to the US and BetMGM, which was reported separately from other revenue for the half. NGR for BetMGM jumped 65% to $944.0m and is on track to post full-year revenue of between $1.800bn and $20.0bn.
The BetMGM brand is now live in 26 markets, having launched in three new regions – Ohio, Massachusetts and Puerto Rico – in H1. Launches are also in the pipeline in both Kentucky and North Carolina, which Entain said means BetMGM will have access to approximately 53% of the US adult population.
Entain also noted how BetMGM delivered a key milestone of profitability for Q2 2023, with the business turning EBITDA-positive. The brand remains to also be EBITDA positive in H2, with a long-term target EBITDA margin of 30-35%.
Pre-tax profit rises 88.7%
Entain did not publish a full breakdown of costs for the half, but it did reveal that gross profit was 10% higher at £1.46bn. Contribution – earnings remaining after all direct costs have been subtracted from revenue – was also up 10% to £1.13bn.
Underlying EBITDA climbed 6% to £499.4m, while after including share-based payments, underlying depreciation and amortisation, and a share of joint venture loss, underlying operating profit jumped 25% to £307.4m.
Entain also accounted for £19.8m in net financial costs. As such, is pre-tax profit before separately disclosed items hit £287.6m, up 88.7% year-on-year.
HMRC settlement leads to net loss
Setting out separately disclosed items, these primarily relate to the HMRC settlement. It was confirmed today (10 August) that Entain has taken a £585m provision in respect of its DPA negotiations with the CPS in relation to its historic activities in Turkey.
Full terms of a DPA are subject to judicial approval but Entain said it has a "sufficient degree of confidence" to take a provision of £585m against a potential settlement, This, it said, would be paid over a four-year period.
After including this £585m provision, as well as £110.2m in costs related to the amortisation of acquired intangibles and a further £40.5m in undisclosed expenses, this impacted bottom line.
Entain paid a further £54.4m in tax and also took off £3.7m from discontinued operations. As such, total net loss for the half was £506.2m, in contrast to the £25.0m profit posted in H1 of 2022.