Tom Waterhouse's latest betting investment column examines social betting, which he sees as a key way to engage younger audiences.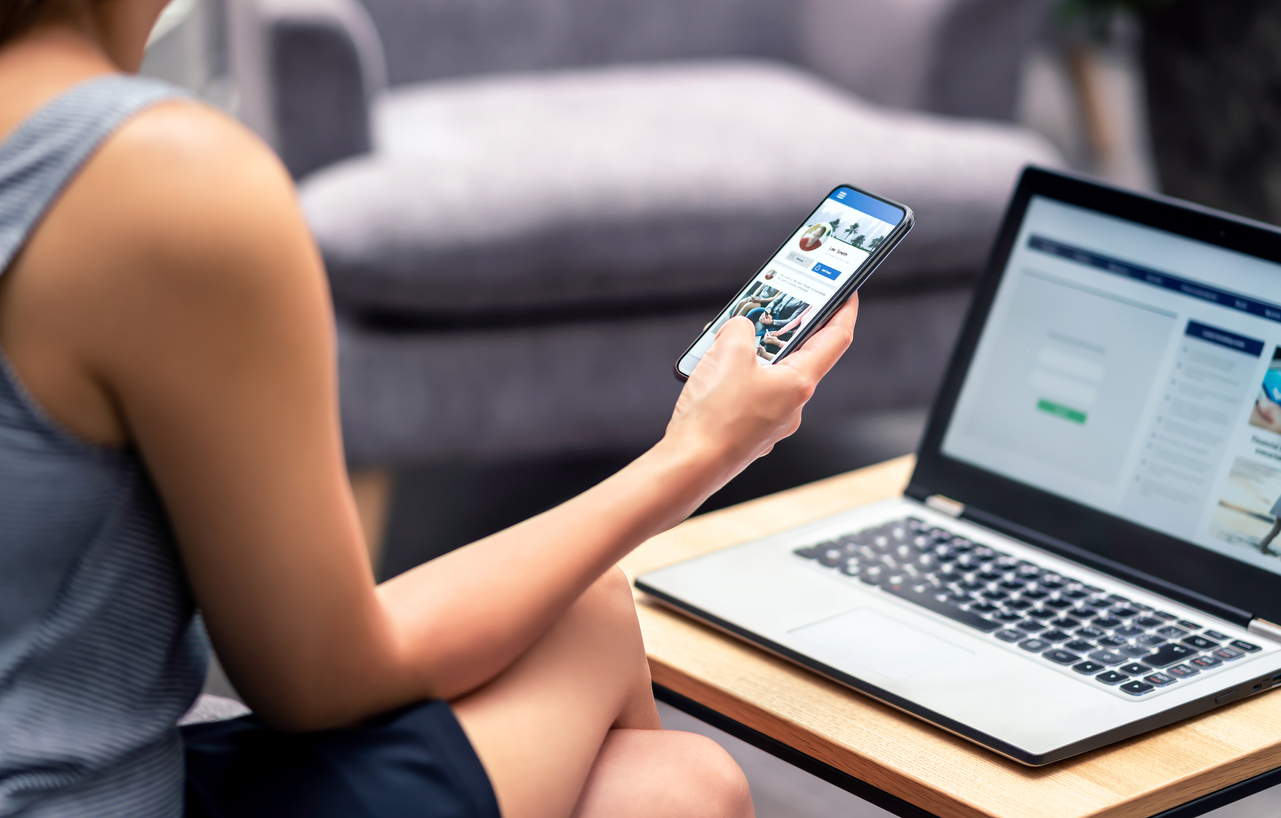 As discussed in our January 2022 newsletter, wagering apps have maintained a consistent information architecture for decades, typically structuring their layout by featuring promotions at the top, then providing some high level navigation to the most popular sports and major racing codes.
We have a particular focus on companies that are revolutionising this traditional user interface and the broader user experience. In January, we discussed Voxbet, a voice and text to bet business, which bettors can use directly through Viber, Telegram and other popular messaging services, thus circumventing the need to bet through a bookmaker's website/app.
Social betting
Another way that bookmakers can appeal to a younger, digital-native generation of bettors is by promoting the social aspect of betting.
Bettors have always discussed their top picks with their friends, but this was not previously embedded within bookmakers' apps. By bringing together social media and wagering, bookmakers hope to improve customer retention and lifetime value.
Social betting also plays into the growth of influencers, with respected bettors able to build large followers who can copy their bet. On social betting sites, the number of copy bets are comparable to Facebook/Instagram/Twitter "likes". Betting influencers can gain particularly high followings if they are successful with multi bets (known as parlay bets in the USA), which have a large payout if won.
In May 2021, Sportsbet launched their "Bet With Mates" product, which allows bettors to pool their bets into one group and invite friends to share in the bet. Previously the organiser of a group bet had to manually calculate each participant's buy-in and bet on behalf of the group. Through "Bet With Mates", activity and performance can now be tracked on each group's homepage, with the ability to use emoji reactions to create an immersive social betting experience.
In September in Australia, total wagering app downloads numbered 272,000 (Taylor Collison). Social betting apps fall under the category of "Other" and have increased from 0% market share of wagering app downloads to 10% in just over a year.
Furthermore, within the "Other" category, Dabble's market share is dominant at 76%. Dabble CEO, Tom Rundle, describes Dabble as a "social media app for people who like to bet … rather than being a betting app with a social [function]." (The Weekend Australian).
Dabbling in Dabble
In October, Dabble secured a AU$33 million investment from Tabcorp, a 20% stake which values the company at AU$165 million. ​We've been following Dabble for a while now and highly respect one of their early investors, Yolo Investments, another venture capital fund with whom we regularly co-invest.
Dabble's valuation is now around double that of Bluebet (ASX:BBT) and a third of Pointsbet (ASX:PBH). Dabble already records annual revenue of AU$47 million, with 150,000 users (80% aged from 18-35) signed up in under 18 months, according to The Weekend Australian.
When a user opens the Dabble app, they immediately see an activity feed reminiscent of Instagram, with the most popular shared bets and commentary front and centre. The user can follow prominent bettors such as "GorrillaBetz", who has over 50,000 followers. There are also a multitude of celebrity bettors on the platform, such as retired rugby league player Robbie Farah who also has more than 50,000 followers. Recently, 88 people copied one of Farah's multi bets with odds of 27.82.
"We see some of them as content creators, the same way as Twitter or more so YouTube or TikTok," Dabble CEO Tom Rundle told The Weekend Australian. "Once someone creates a lot of content and they are very influential we have a closer relationship with them and sometimes we might pay them to maintain their activity.
"We didn't create them, they have come to us, built their own profiles just like an Instagram influencer would."
US dilemma
As discussed in our last newsletter and prior newsletters, US operators are generally spending heavily to gain market share. In 2021, FanDuel spent US$775 million on marketing and DraftKings spent US$929 million. However, many US operators have now recognised that the cost to acquire a customer is far too high relative to their lifetime value and that traditional marketing efforts are consequently unsustainable. In order to address this issue, there are two main levers that an operator can pull:
1) Altering the allocation of marketing budget to ultimately reduce the cost to acquire a customer. This could encompass innovative non-traditional methods, such as influencer marketing.
2) Innovating products to improve customer lifetime value. This could include the introduction of social betting.
We believe that social betting represents a significant opportunity to improve customer lifetime value, which is a critical issue for operators in the nascent US market.
All the best,
Tom
Disclaimer and important notes
Please note the above information in relation to Dabble, Bluebet Holdings Ltd, Pointsbet Holdings Ltd, Tabcorp Holdings Ltd, Flutter Entertainment Plc and DraftKings Inc is based on publicly available information in relation to the company and should not be considered nor construed as financial product advice. Waterhouse VC has a position in Flutter Entertainment Plc. The information provided in this document is general information only and does not constitute investment or other advice. Readers should consult and rely on professional investment advice specific to their individual circumstances.
General Information Only
This material is for general information only and is not an offer for the purchase or sale of any financial product or service. The material has been prepared for investors who qualify as wholesale clients under sections 761G of the Corporations Act or to any other person who is not required to be given a regulated disclosure document under the Corporations Act. The material is not intended to provide you with financial or tax advice and does not take into account your objectives, financial situation or needs. Although we believe that the material is correct, no warranty of accuracy, reliability or completeness is given, except for liability under statute which cannot be excluded. Please note that past performance may not be indicative of future performance and that no guarantee of performance, the return of capital or a particular rate of return is given by Sandford Capital, Waterhouse VC or any other person. To the maximum extent possible, Sandford Capital, Waterhouse VC or any other person do not accept any liability for any statement in this material.
Financial Regulatory Oversight and Administration
Waterhouse VC is an Australian Unit Trust denominated in AUD and available to wholesale institutional investors worldwide with a minimum of AU$1,000,000 or USD/EUR/GBP/JPY/CHF equivalent. This material has been prepared by Waterhouse VC Pty Ltd (ABN 48 635 494 861) ('Waterhouse VC', 'Trustee', 'us' or 'we') as the Trustee of the Waterhouse VC Fund (the 'Fund'). The Trustee is a corporate authorised representative (CAR 1296688) of Sandford Capital Pty Limited (ABN 82 600 590 887) (AFSL 461981) (Sandford Capital) and appoints Sandford Capital as its AFS licensed intermediary under s911A(2)(b) of the Corporations Act 2001 (Cth) to arrange for the offer to issue, vary or dispose of units in the Fund.
Performance
Past performance of Waterhouse VC is not a reliable indicator of future performance. Waterhouse VC Pty Ltd does not guarantee the performance of any strategy or the return of an investor's capital or any specific rate of return. No allowance has been made for taxation, where applicable. We encourage you to think of investing as a long-term pursuit.
Copyright
Copyright © Waterhouse VC Pty Ltd ACN 635 494 861. No part of this message, or its content, may be reproduced in any form without the prior consent of Waterhouse VC.
Governing Law
These Terms and Conditions of use are governed by and are to be construed in accordance with the laws of New South Wales. By accepting these Terms and Conditions of use, you agree to the non-exclusive jurisdiction of the courts of New South Wales, Australia in respect of any proceedings concerning these Terms and Conditions of use.