New research commissioned by the American Gaming Association (AGA) has found that 85% of American adults agree that the Supreme Court was right to strike down the federal sports betting ban in 2018.
Nearly five years to the day when the US Supreme Court decided to overturn the Professional and Amateur Sports Protection Act (PASPA), a majority of Americans believe that justices were correct in their decision, according to the AGA.
The ruling – which paved the way for the state-by-state legalisation of sports betting – is more popular than it was in the past. A huge 85% of those polled believed it to be the correct course of action, compared to 63% in 2019. Meanwhile, 77% of US consumers also support legalisation in their state of residence.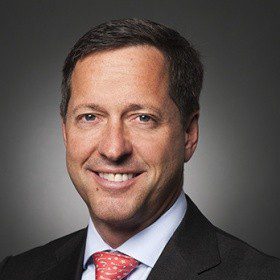 "American adults have always enjoyed betting on sports, and overwhelmingly value the ability to bring their action into a legal market, close to home," said AGA president and CEO Bill Miller.
"The rapid spread of legal sports betting – fuelled by regulated, responsible entities – has contributed to communities and established consumer protections by migrating betting away from the illegal market monopoly that PASPA perpetuated."
Regulated sector attracting users
The trade body also found that the legal industry has made progress attracting bettors from the offshore and unlicensed sector.
The AGA's research said that 78% of US bettors place all or most of their bets through regulated operators. In total, 77% of online sports bets are placed through licensed businesses. This compares to only 44% in 2019.
The lobbying organisation reported that 46% of bettors who place their bets through unregulated operators plan to transition to regulated businesses within the next 12 months.
Meanwhile, 90% of bettors who are active principally in the legal market intend to remain so in the next year.
Among the main reasons listed by users for why they choose regulated over unregulated offerings are the confidence bets will be paid out at 71%. Players also said that trust in account security and payment options was a factor at 68%, while 58% highlighted the availability of responsible gaming resources as playing a pivotal role.
Continued need for consumer education
The survey results showed that US adults are more knowledgeable about the legality of sports betting in their state. However, the AGA emphasised the continued need for consumer education, with many who were queried stating that they were ensure about the status of the law.
The number of American adults who said they were unsure whether online sports betting was legal in their state fell from 45% to 29%.
However, 70% of sports bettors who placed most of their bets with illegal operators believed that they were betting using legal offerings.
"Five years post-PASPA, the AGA and our members continue to support responsibly expanding the legal market while cracking down on predatory illegal operators," said Miller.
"The regulated industry and our partners across the entire ecosystem – policymakers, law enforcement, regulators, leagues, media, technology providers and more – have made significant strides in our collaborative consumer education efforts since 2018 and we will continue to find new ways to enhance consumer protections as the market matures."