As the US goes to the polls for the midterm elections, there are plenty of races that could affect the progress of sports betting regulation and gaming expansion. Paul Girvan picks out the states to watch.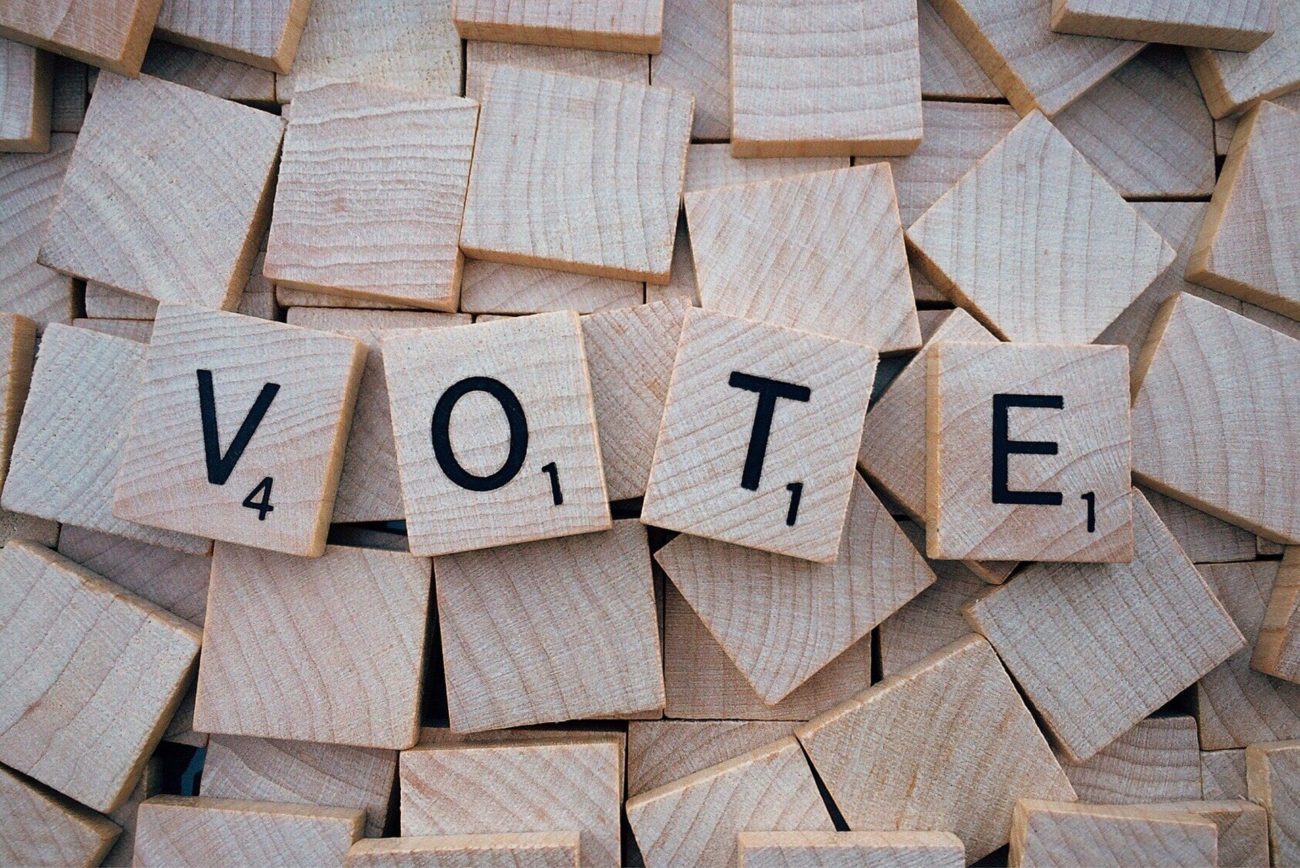 The 2022 US midterm elections, while important in so many ways, contain few issues directly related to gambling regulation.
Rather, they represent an opportunity to extract a thorn that has irritated the body politic and coloured the consideration and adoption of more gaming legislation, whether it be sports betting legislation or casino regulation.
Only in two states does gaming appear directly, or indirectly, on the ballot: California and Georgia.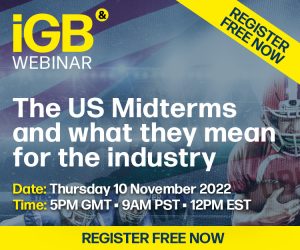 California
In California, a statewide ballot measures voter approval for constitutional changes, through Propositions 26 and 27.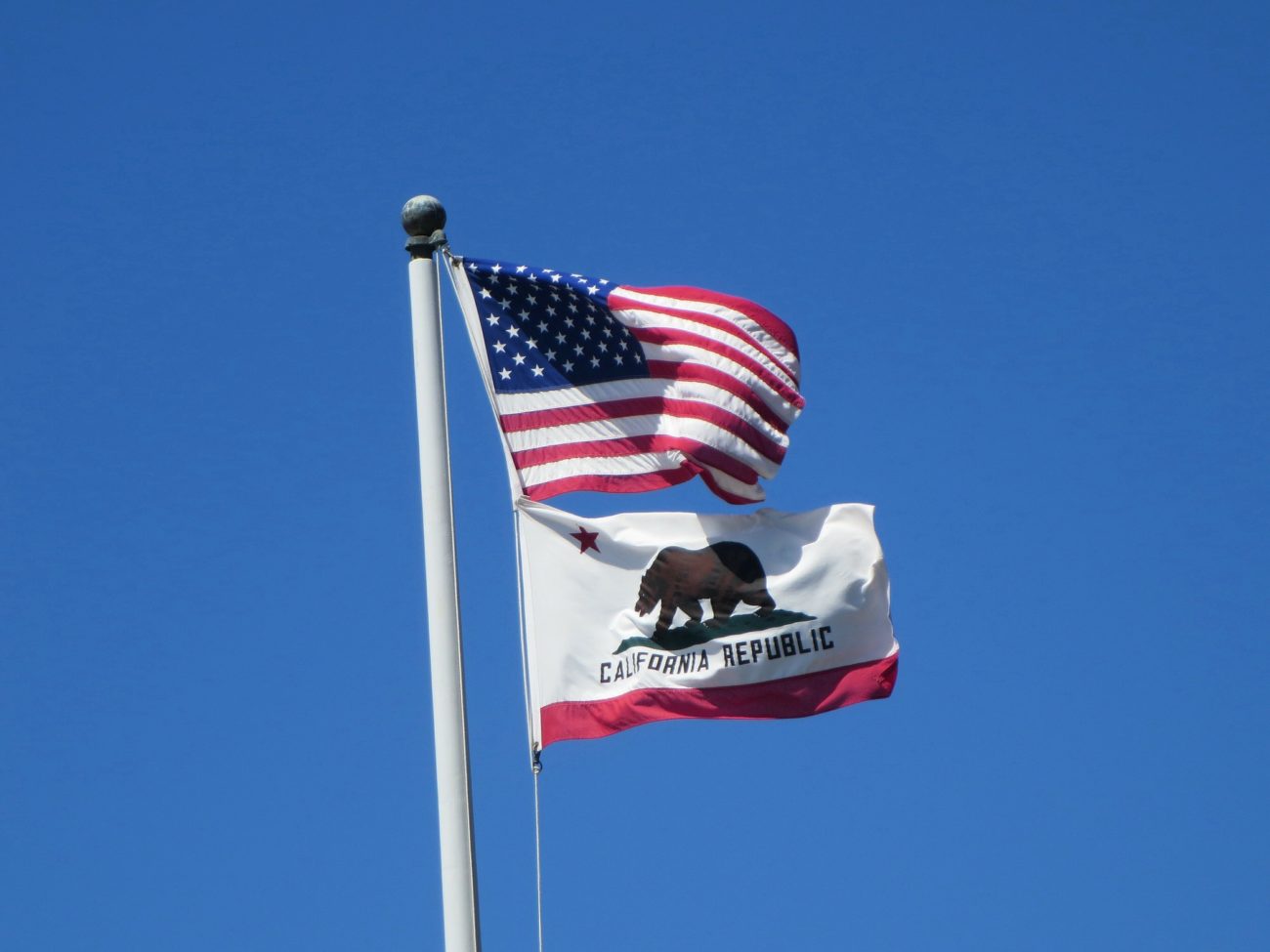 Prop 26 permits Native American casinos and four horse racetracks to offer in-person sports betting. It also allows tribal casinos to add roulette and dice games to their casinos. The tracks and most tribes strongly support the ballot measure.
Prop 27, on the other hand, aims to open retail and mobile sports betting to commercial gaming companies as well as tribes.
Tribes are adamantly opposed to Proposition 27, arguing it weakens their monopoly on gaming granted to them via state compacts. Spending on these measures is approaching $500m (£435.6m/€500m) and has spawned a number of groups either for or against each measure.
This degree of competing messages and few significant endorsements from editorial boards has resulted in voter confusion and lack of support.
Both measures are likely to fail: 31% of the electorate support Proposition 26, with 42% opposed, while 27% are in favour of Proposition 27 and 53% against.
This provides further proof that if gaming measures are to be successful, they must garner unified support among all pro-gaming stakeholders. Fragmented messaging is a death knell.
Georgia
New gaming legislation does not appear directly on the ballot in any other state in the midterm elections. However, in Georgia the tight gubernatorial race has emerged as a proxy.
A constitutional amendment to permit casino resorts has been considered for decades in the Peach State. Focus has turned to sports betting in recent years.
Various attempts to legalise sports betting have failed. Nathan Deal, the former governor, and then-secretary of state Brian Kemp expressed strong opposition to casino resort legislation.
Kemp, now as governor, has equivocated by saying he will work with the legislature should it decide to proceed on sports betting.
Kemp's Democratic gubernatorial opponent, Stacey Abrams, has expressed support for both Georgia's sports betting and casino resort legislation.
Democratic candidate backs gaming expansion
Abrams has recognised that both measures boast significant support among the electorate. In the tight race for governor, Abrams sees this issue as potentially giving her the edge.
She may be right – sports betting is supported by 57% of the electorate, according to polling, while 64% approve of casino resort gaming. With an Abrams win, the likelihood of sports betting and casino resorts in Georgia increases.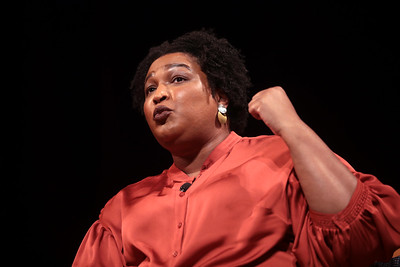 In both cases, however, opposition from conservative lawmakers would still need to be overcome. Even if Abrams is elected neither is imminent.
Legislation calling for a constitutional amendment to be put to voters would still need to be passed. That ballot would have to be successful, and enabling legislation formulated.
At each step opposition from the anti-gaming constituency must be overcome. In a best-case scenario it will be 2025 before sports betting becomes a reality and likely several years after that (best case 2027) before any casino resort could open its doors.
Sports betting will resurface as an issue in 2023 and beyond. But the 2022 midterms are less of a determining moment and more of an event marker that clears the decks of political concerns and allows legislators to focus on the merits of the issue.
Texas
Perhaps the most significant event marker will appear in Texas. Governor Greg Abbot (up for re-election in 2022), indicating his openness to support casino resorts, reflects several coalescing factors.
First, Texas has for decades flirted with the concept of casino gaming. The proposition has naturally met concerted opposition in this highly conservative state. However, the issue has gained attention and acceptance, to the extent that 57% of the public support casino gaming and 43% back sports betting.
Second, Texans are well aware that to gamble they must travel to casinos in Louisiana and Oklahoma where their gambling dollars support the tax base in these states.
Third, Texas is a sport-obsessed state and home to numerous professional sports franchises that have publicly and vocally supported sports betting.
Sands pushing for Texas casinos
Finally, the Sands Corporation, through the Texas Sand PAC, is lobbying hard to pass gaming legislation, earmarking $2m to that effort in 2022. While Abbott, the likely gubernatorial winner, has indicated he is willing to consider casino resorts, it is by no means a foregone conclusion.
As in Georgia, legislation calling for a constitutional amendment needs to be passed. That amendment needs to be adopted by the electorate and gaming legislation must be passed. All in a highly conservative state.
Nevertheless, given its sheer size, Texas will be the focus of much attention in 2023.
Some of the other states where 2022 election outcomes could influence gaming issues in 2023 include:
Minnesota
In addition to statewide offices, all 201 legislative seats are up for grabs in November. Many prominent legislators have announced they will not seek re-election, allowing a shakeup in the legislature.
Minnesota tribes dominate the gaming issue, and their support will be crucial as legislators consider legalisation. In 2022 tribes backed a sports betting bill in the House. However the legislation faltered in the Senate, where the inclusion of racetracks as approved operators threatened tribal exclusivity.
Once the midterm election is over lawmakers will debate the issue once again, though a resolution on the issue of exclusivity may remain elusive. A recent poll found that while retail and online sports betting attracted majority support, tribal exclusivity only garnered support from 7% of respondents.
Should Republicans do well in November it could strengthen the case for inclusion of the tracks. However it is debatable if any legislation, including sports betting, that includes non-tribal entities will gain approval.
(Point of interest: You may see mention in Minnesota of the DFL. This not a sports league, fantasy or otherwise, but stands for the Minnesota Democratic–Farmer–Labor Party. Formed by a merger between the Minnesota Democratic Party and the Minnesota Farmer–Labor Party in 1944, it currently controls both the House and Senate and is generally supportive of sports betting under the aegis of tribes.)
Kentucky
In early 2022, polling showed widespread support for sports betting across the political spectrum: 69% of Democrats; 58% of Republicans and 81% of independents.
Both the House and Senate are controlled by Republicans. Despite opposition from anti-gambling groups in this inherently conservative state, a bipartisan bill passed the House in 2022 but ultimately failed in the Senate.
Half the Senate and the entire House is up for re-election in 2022. Given the state's horse racing background, widespread public support and a commitment from the sitting governor (a Democrat who is not up for re-election until 2023) to sign a bill, the prospects of progress seem positive for 2023.
This however could be threatened by a rule requiring two-thirds support in the legislature for a constitutional amendment to take effect. Any gaming legislation will need to attract even greater support among Republicans. Nevertheless, with strong support from the public and the governor, sports betting has a strong chance of passage in 2023.
Missouri
Missouri has failed to pass sports betting legislation several times since 2018. In 2022 a sports betting bill permitting retail and online sports betting passed the House but failed in the Senate.
This year's bill faltered due to state senator Denny Hoskins' desire to increase the tax rate from 8% to 21%. He also included the legalisation and regulation of video lottery terminals (VLTs) – already present in the state – in the bill.
Senator Hoskins embarked on a filibuster on the floor of the Senate after these elements were not included. This doomed sports betting for another year.
Ironically, senator Hoskins later dropped his objections but by then it was too late in the session.
Expect Missouri sports betting to be back as an issue in 2023. It is strongly supported by the state's professional sports teams and its numerous casinos. Leaders from both parties in the House and Senate have vowed to make sports betting a priority in 2023.
The likelihood of sports betting legislation passing in Missouri in 2023 seems strong as proponents enviously point to its success in neighbouring Kansas.
North Carolina
North Carolina sports betting bills narrowly failed in the House in 2022. This has been associated with the inclusion of wagering on college sports, which would be a massive part of the sports betting firmament in North Carolina.
The vote in the House was close and governor Roy Cooper (D) has indicated he would sign a sports betting bill should it make its way to his desk.
Efforts will resume in 2023 and odds for passage appear reasonable if the collegiate sports wagering issues can be resolved.
South Carolina
South Carolina sports betting did not progress in 2022. The odds of passing sports betting regulations in 2023 appear slim.
Governor Henry McMaster (R), who is opposed to sports betting, is up for re-election in November.
His opponent, Joe Cunningham (D), is supportive though McMaster holds a significant lead in the polls. Nevertheless, with the election in the rearview mirror, expect the conversation to continue.
Oklahoma
The marquee issue in the midterms for the Sooner State centres on the governor's race. Governor Kevin Stitt (R) faces off against Joy Hofmeister (D).
Stitt was well ahead in the polls but that gap narrowed significantly during September and October. The two are now essentially in a dead heat.
The closing of the gap in what is a reliably red state can, in part, be attributed to the unprecedented endorsement of Hofmeister from Oklahoma's Native American tribes in early October.
Tribes could prove to be a key factor in governor's race
Stitt and the tribes have had a highly contentious relationship. This dates back to his inauguration, and claims that the tribal-state compact expired on 1 January 2020. In Stitt's view this paved the way for negotiating individual compacts with four tribes outside the model compact governing the state's relationship with numerous tribal governments.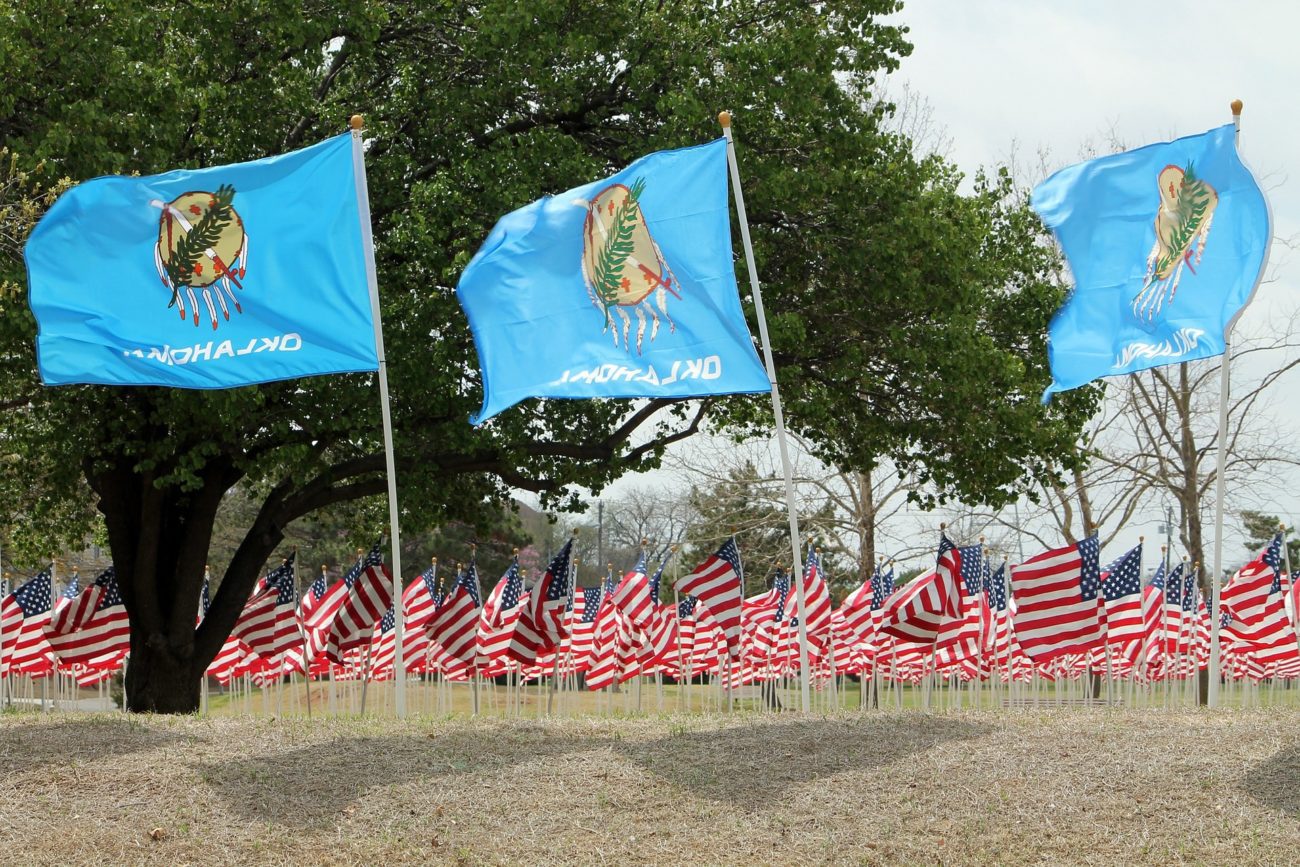 This only continued with acrimony over criminal justice issues which ultimately went to the Supreme Court twice. Initially the tribes prevailed but Stitt prevailed in the second case, weakening the original precedence.
Nothing will happen with regards to Oklahoma sports betting as long as the tribes and the governor are at loggerheads.
This is no small consideration given the Oklahoma gaming market contains 138 casinos. Statewide GGR is an estimated $1.69bn and the Sooner State is close to a massive population base in the Dallas-Fort Worth area in Texas.
Governor Stitt attempted to include retail sports betting in his ill-fated compacts with the four tribes. In early 2022 a sports betting bill in the House failed to get a vote, though it did overwhelmingly pass a committee vote.
Should Hofmeister and the tribes prevail, this issue (both retail and online) could become more viable through a compact negotiation process, though not imminent.
Preparing for the future, rather than immediate changes
It is unlikely that the 2022 midterm elections will result in a step-wise increase in the adoption of gaming across the US, save for the improbable event of one of the California propositions passing.
Rather, the midterms will seed the political environment for the ongoing spread of sports betting in 2023 and beyond – though with fewer low-hanging opportunities the speed of adoption is sure to slow.
Remember to register for iGB's webinar discussing the midterm elections. Taking place on 10 November at 5pm BST; 12pm EST and 9am PST, Brendan Bussmann of B Global Advisors will moderate an expert panel, which will cover all the developments from 8 November.
Register now to hear analysis of the election's key developments from Brandt Iden of Fanatics Betting & Gaming; Staci Stern of Underdog Fantasy; John Pappas of Corridor Consulting; MGM Resorts' Ayesha Khanna Molino and Brianne Doura-Schawohl of Doura-Schawol Consulting.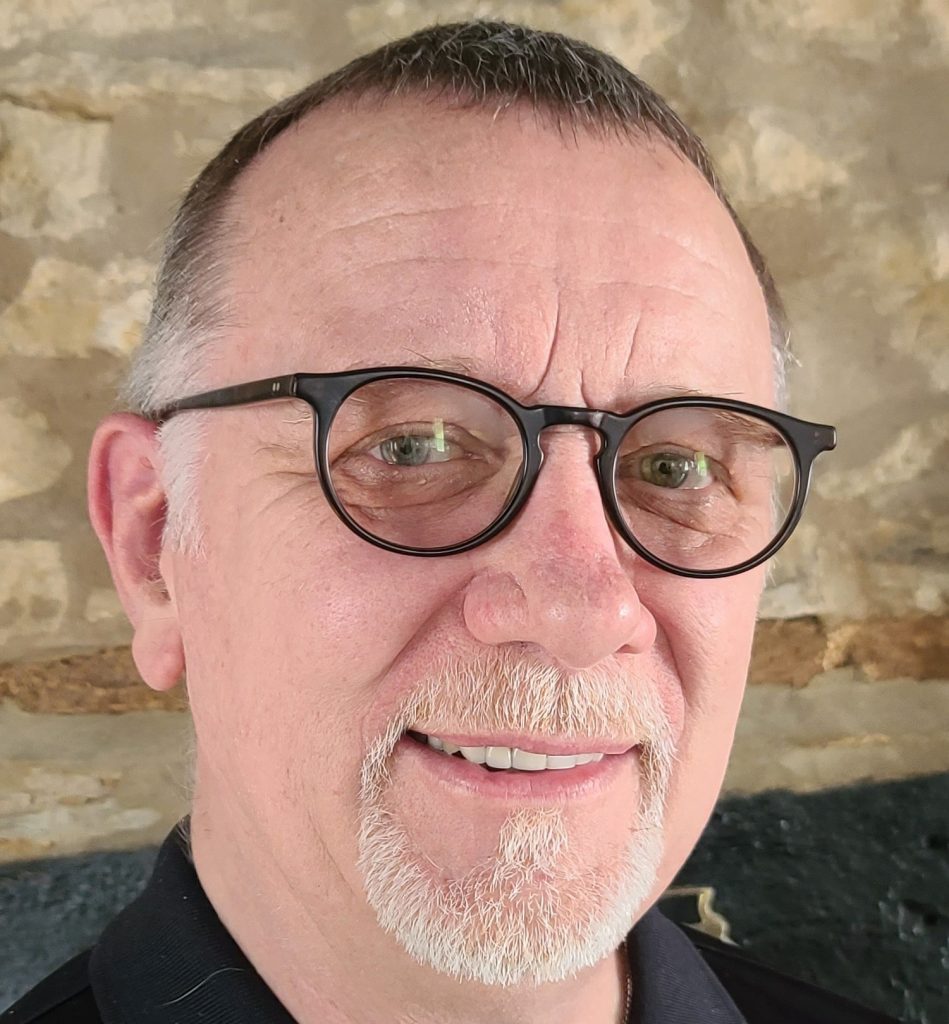 Paul Girvan is chief executive of PKC Gaming & Leisure Consultancy. He has been involved in the US gaming industry since its development beyond Atlantic City and Las Vegas, conducting project-specific and statewide analyses for governments, tribes and commercial casino operators. Girvan has conducted numerous nationwide and state level analyses on igaming and its legislative development. He is also the author of the annual ICE 365 Tribal Gaming Report.