Online gambling operator MaximBet has ceased all operations with immediate effect citing "challenging macroeconomic conditions" and an "increasingly cost prohibitive marketplace".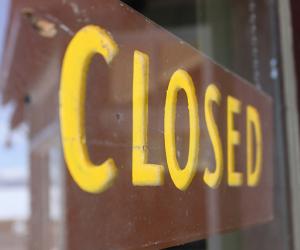 MaximBet announced the decision in a message to customers, saying they will have until 15 December to withdraw any funds in their accounts. After this date, any remaining balances will be refunded via cheque sent to the address on the account.
Players are no longer able to deposit more funds or place net bets, but MaximBet said that it would settle any existing bets in line with its MaximBet House Rules until 15 December. At this point, MaximBet said bets will be cashed out at "current fair value market pricing" and player balances will be returned via cheque.
MaximBet was founded in April of 2021 through a collaboration between sports betting operator Carousel Group and media brand Maxim, supported by a $50m investment from the xSigma subsidiary of Chinese engineering business ZK International.
At the time, it was planned for MaximBet to offer online sports betting and casino games to players both in the US and internationally across a website and supporting mobile app.
MaximBet made its debut in the US in September last year when it launched in Colorado and went on to expand into Indiana only last month using technology from Kambi Group and White Hat Gaming.
To support its expansion efforts, MaximBet also signed Charlie Blackmon, a player for Major League Baseball team the Colorado Rockies, as a brand ambassador, while it also entered into a global partnership with singer Nicki Minaj. Minaj also become an investor in the brand.
"It is with regret that we inform you that, effective immediately, MaximBet will cease operations," MaximBet said in the message to customers. "Challenging macroeconomic conditions and an increasingly prohibitive marketplace have accelerated this difficult decision.
"Thank you for your support."