A full quarter's contribution from Sportnco has aided Gaming Innovation Group's international expansion drive, and while new opportunities emerge in the Americas, Europe is also playing a key role in its growth trajectory.
Gaming Innovation Group's (GiG) first quarter results for 2022 set a new high point for revenue, for the second consecutive reporting period. The supplier has now extended that winning streak to three quarters, reporting a 37.1% year-on-year jumping in revenue to €22.1m (€18.6m/$22.5m).
GiG Media, its affiliate division, continues to grow rapidly, but for the three months to 30 June, the platform business' performance was the standout performer. Revenue grew 43.1% to €7.3m, reflecting a full quarter's contribution from Sportnco.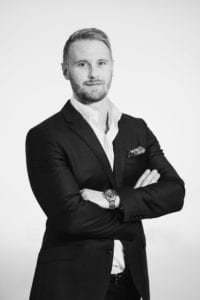 Sportnco's impact in Q2
In the wake of the first quarter results, chief executive Richard Brown talked up the anticipated impact of adding a proven sportsbook to GiG's portfolio. Following Q2's figures, it certainly looks to have delivered on that promise.
"We are exceptionally pleased with how it's started," Brown says. "We have really strong ambitions as a group and a combined entity, and the efforts going into the technology and people integrations, which have made a really positive impact across the business."
He acknowledges the preparatory work with the Sportnco team meant they had been hoping it would progress well, but even then it's "in the infancy" of what the enlarged business can achieve.
"There were a couple of early milestones we set, which we achieved rapidly," Brown continues, picking out the business's first North American supply deal – with Maryland's Crab Sports – as a key example. "Going into North America and being able to sign a cross-player account management (PAM) and sportsbook deal immediately confirmed the M&A thesis, and the strategic logic from day one," he says.
Latin American opportunities accelerating
GiG's foothold in North America continues to expand, with its entry to Maryland followed by a deal to enter Ontario, in partnership with King Billy parent Kings Media, coming after the quarter's end, giving it four clients on the continent.
The opportunities in the US are complemented by an expanding scope for growth in Latin America. Sportnco's existing footprint in Peru, coupled with GiG's presence in Argentina, gave it a foothold in the region, but the pace of regulation is accelerating.
Previously, the main opportunities seemed to be centring around Brazil and Argentina but the net might now be cast wider with Peruvian president Pedro Castillo signing online gaming legislation into law, and a bill progressing through the Chilean legislature.
Brown says while GiG had high hopes for LatAm, the pace of regulation is moving "a bit quicker than we anticipated". It will expand into two new markets with Grupo Boldt, its city of Buenos Aires partner, and will provide its platform to Betsson for a Colombian launch.
The opportunities aren't just emerging for the platform business, he adds. "Our media business has performed incredibly in LatAm. Revenue from the Americas was up 170% [in Q2] and now represents 20% of media revenue in total. Considering we're relatively small in the US, Canada and LatAm are playing a key role.
"I think there's a lot more to come from Latin America," Brown continues. "We've seen a lot of growth from companies in that region, and we continue to expand there, particularly with Sportnco.
"It's a sports learning continent, so it's important to have the product fit for the market. There's a lot more to come from that region if we continue to deliver a product that works well there."
Regulated markets strategy bears fruit in Europe
While this growth in the Americas is impressive, it was striking that the majority of GiG's new contracts signed in Q2 were centred around Europe.
Key to its strategy has been providing a point of access for established operators to expand their regulated footprint, and as the regulatory climate becomes more difficult across the continent, GiG appears to be leveraging that successfully.
Brown admits that developing strong positions in these established markets is "costly and difficult to achieve", but it's something GiG has managed to do successfully. In Central and Eastern Europe, it is performing well in Romania, Serbia and Croatia, he says, and in Southern Europe it has expanded its client base to three operators in Portugal.
"It's integral to our strategy to be in the markets that are difficult, because the higher barriers to entry create a new opportunity for ourselves."
Aspers aids omnichannel push
GiG's omnichannel strategy focused on developing its land-based business' online operations has taken a significant leap forward thanks to the agreement with Aspers in Great Britain. Terms were agreed in April, then announced in July.
For that deal, Brown says the GiG and Aspers teams are working to define the phases of the project, which includes an omnichannel integration to connect the in-person and digital offerings.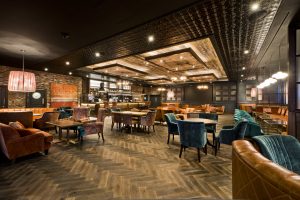 "We were very happy find a partner that shares our long-term vision of what omnichannel can be from an online perspective, and how they can build that customer experience," he explains. "They're willing, and brave, and they have some developments in their property that we can use in an online campaign as well.
"We're incredibly excited about working with them. It's an incredibly professional organisation with an extremely strong track record in the retail space, and we think we've got a strong meeting of minds and ambition to deliver over the long term more and more product and user innovation that will really help to leverage and succeed for both parties."
Is more M&A on the horizon?
In recent quarters, the business has been developing its platform business to complement the exponential growth of GiG Media. Now it feels it has reached a point where both units are up to full strength.
"If you look at the underlying dynamics, we have a strong deal flow, strong integration pipelines, and we'll have a strong flow of new brands going live," Brown says. This prompted it to reiterate its full-year revenue guidance of €87m to €93m for 2022, with earnings projected to fall between €30m and €35m.
But long-term confidence has increased markedly and the business is now pursuing annual organic revenue growth of 20%. It had originally aimed to achieve an EBITDA margin of 40% by 2024, but with that metric currently sitting around 37% – two years ahead of schedule – this target has been upped to 50%.
And with Sportnco having an immediate impact on performance, even as the post-merger integration progresses, it's impossible to rule out further deals. GiG's board said it will continue to look at "possible strategic options" to increase shareholder value going forward.