The Australian Transaction Reports and Analysis Centre (Austrac) has ordered an audit of both Bet365 and Flutter-owned SportsBet, to determine if the operators have broken money laundering rules.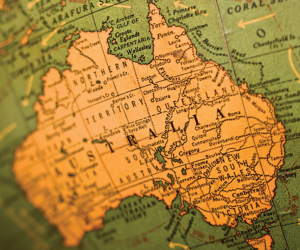 If SportsBet or Bet365 is found to be non-compliant with the rules, Austrac may then take further action, such as a court-ordered fine.
Austrac, a government body focused on money laundering, noted the action was "the result of an extensive supervisory campaign that assessed entities within the corporate bookmaker sector and follows the recent commencement of an investigation into Entain".
The auditors will examine compliance with four areas of money laundering laws.
The first is whether the two operators adopted and maintained "an AML/CTF programme that has risk-based systems and controls in place to effectively identify, mitigate and manage money laundering and terrorism financing risks".
They will next look at whether the operators conducted proper money laundering risk assessments.
The auditors will also examine whether the SportsBet and Bet365 boards have "ongoing oversight" of anti-money laundering work.
Finally, they will look into whether the businesses appropriately monitored customers "with a view to identifying, mitigating and managing the risk they may reasonably face that the provision of designated services may involve or facilitate money laundering or the financing of terrorism".
The auditors must report back findings within 180 days, with the results of the audit potentially leading to further regulatory action.
The two operators will be made to pay for the costs of the auditors' services.
"The outcomes of the audit will assist Sportsbet and Bet365 to comply with anti-money laundering and counter-terrorism financing obligations, and inform Austrac whether any further regulatory action is required," the body said.
Warning to industry
Austrac chief executive Nicole Rose noted that taking action against two operators of this scale should be a warning to the "whole industry". When announcing it was looking into Entain, the body also warned that other bookmakers may face action too.
"Sportsbet and Bet365 are among the largest operators in the corporate bookmaking sector. Austrac is putting the whole industry on notice to lift their game.
"Ultimately, enforcing non-compliance is about protecting the community. Money laundering feeds organised crime and all the harm that comes with it. We need businesses at the front line to fully comply with the AML/CTF Act – to understand and mitigate their risks and report suspected crimes.
"Austrac will not hesitate to take action where suspected non-compliance is identified, to protect businesses from being exploited and protect the Australian community from harm."