Bill Miller could argue that his tenure has seen the most transformative period for the gaming industry since the American Gaming Association was established in 1995. He talks to Robin Harrison about sports betting, gaming expansion, Covid-19, safer gambling and the illegal market in this exclusive interview.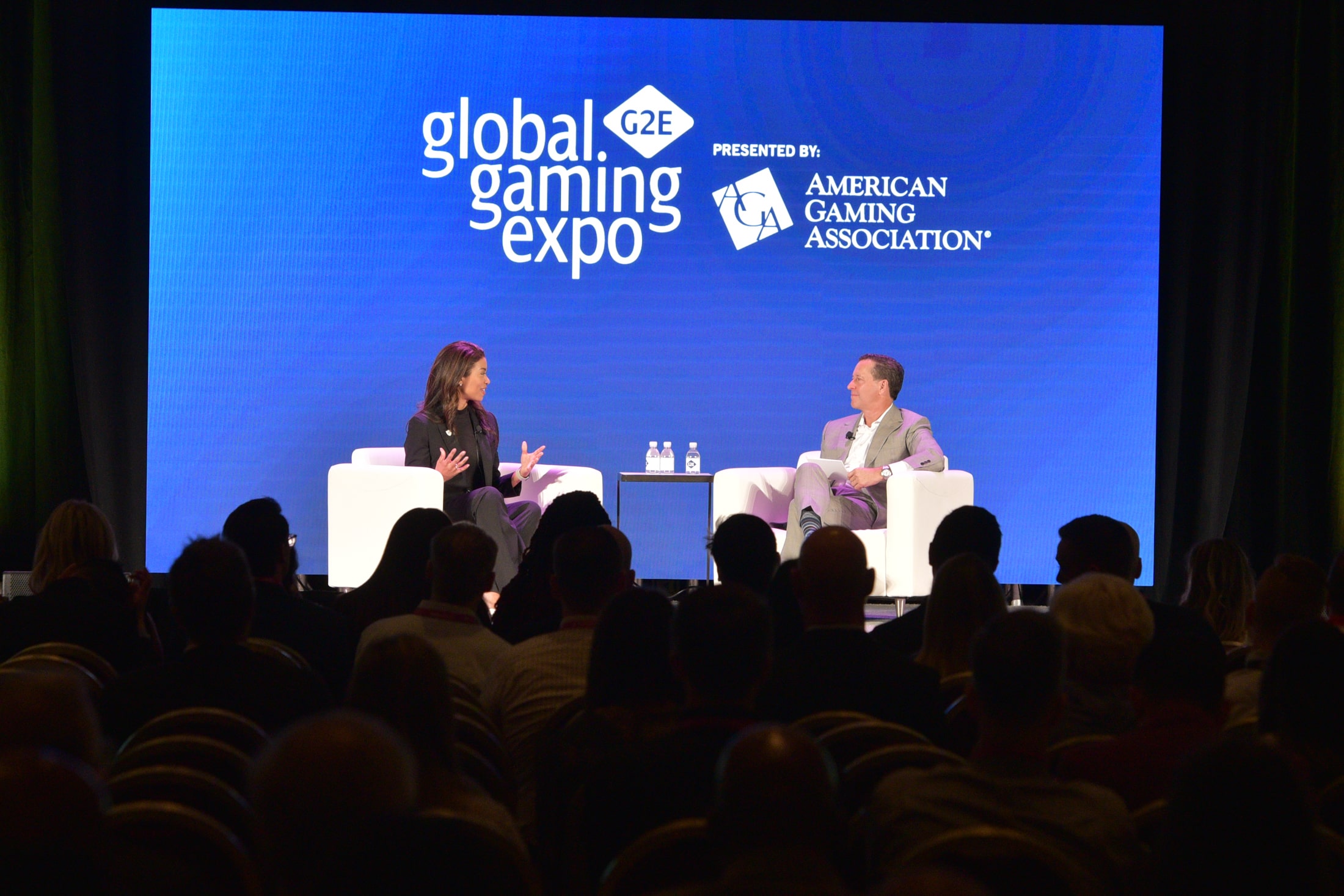 When Bill Miller took charge of the American Gaming Association (AGA) in January 2019, the US commercial gaming industry was poised for a period of explosive growth.
Legal sports betting, thanks to the repeal of the Professional and Amateur Sports Protection Act (PASPA), was rapidly spreading across the US.
The industry as a whole posted its fifth consecutive year of revenue growth for that year, with 2019's total breaking records at $43.6bn.
The industry generated $10.2bn in gaming taxes for state and local governments with 21 of 25 commercial gaming states posting year-on-year revenue growth. This sum covers annual education costs for 832,000 elementary and secondary school students.
Year one for Miller ended with optimism at a peak. Year two brought the Covid-19 pandemic, shutting down an industry so used to being open that Las Vegas casinos had to install locks just to close their doors.
A year that was "nothing short of remarkable"
But from 2020's lows, the industry he represents has enjoyed a remarkable rebound, with revenue leaping to $53.0bn for 2021, obliterating previous highs with figures Miller described as "nothing short of remarkable".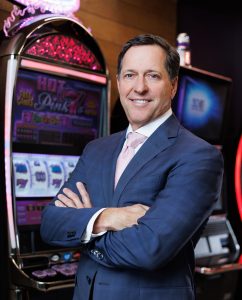 In a year in which every commercial vertical set a new revenue record, the industry announced its recovery.
That was clear from one of the busiest editions of the Global Gaming Expo in history, with nearly 25,000 global gaming professionals gathering at The Venetian Expo in Las Vegas in October.
The industry successfully fended off a potentially devastating black swan event in the form of the pandemic. Now Miller's challenge is to successfully shepherd it through a series of headwinds. These range from the cost of living crisis, to growing pains associated with an emerging online industry, while fending off competition from the illegal market.
An industry reborn
These would all be daunting challenges for the leader of an industry association, were it not for the fact the AGA has dealt with the pandemic. Prior to March 2019, the growth of legal betting was so rapid that Miller says the fact it was so limited before May 2018 is "hard to even believe that could ever have been true".
However Covid-19 brought the industry down, and hard.
"We have 989 casinos in America, which all had to shut down for many months," he recalls. For the operators that make up the AGA's membership this confronted them with difficult decisions. In Washington DC, Miller had to make sure that government relief packages included gaming. The fact he managed to do so is remarkable.
"That was a significant milestone for the gaming industry, which had previously been, in my opinion, discriminated against and not included," he points out.
New demographics discovering casinos
More gratifying was the recovery. Yes, 989 US casinos closed their doors, many of them for the first time since the Kennedy Assassination. "Then we also saw them all open back up, first slowly with reduced occupancy and reduced capacity," he continues. "But then we began to see that pent-up demand [for their services]. It was really quite palpable, just how much people wanted to get out.
"They wanted to have fun. They recognised the product that we offered, whether they were going to regional casinos or destinations like Las Vegas, but these were places people wanted to go, and wanted to get back on with their lives."
It was not only existing players who were ready to get back onto the gaming floor, Miller adds. With casinos in many states opening at a time when theatres, concert venues and nightclubs were still shuttered, a younger audience started to come in and enjoy the casino experience.
"I think that that has led us to seeing the strong growth that we've seen in 2022, [especially as] the older population that has traditionally been a very strong element of the gaming industry is starting to come back.
"But this younger group really discovered us, or rediscovered us, during the pandemic and we've been able to keep them, which is fantastic."
Avoiding growing pains in gaming expansion
This land-based recovery has been complemented by a booming sports betting and igaming sector, both of which posted remarkable triple-digit growth. US sports betting GGR shot up 366.2% in 2021 compared to 2019, to $4.3bn with the addition of dozens of new legal markets.
Igaming is only available in six states, compared to sports betting's 31, yet at $3.7bn it almost matched the more widespread product in terms of revenue.
However this expansion has been fuelled through billions of dollars spent on advertising and customer acquisition. Regulators and lawmakers in states such as New Jersey and Colorado have already raised concerns.
That factors such as the sheer volume of ads, opaque terms and conditions for bonuses and a lack of focus on responsible gambling have been cited when they raised issues certainly draws parallels with Europe.
Rising public and political disquiet with such issues have prompted regulators across the pond to tighten controls on industry marketing. Does Miller feel a similar pushback may be on the cards?
He's not so sure, pointing out that ad numbers over the first week of the 2022 National Football League's season were flat compared to 2021 levels. To an extent ad volumes are rationalising as customer acquisition costs increase. "That probably will have more to do with [declining ad numbers] than anything regulators will do," he says.
"We've had conversations with all of our operators who advertise in the space. They run their own businesses; we are not the boss of them. But importantly, they all recognise that at some point there is saturation."
Supporting states with self-regulation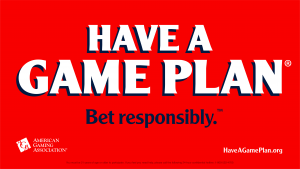 Crucially, he adds, regulators have professed that while there is a lot of advertising, the messaging, and the target, is correct. The AGA has also coordinated action on advertising, creating the Responsible Marketing Code on Sports Wagering in 2019.
"We modelled the code around the distilled spirits and beer industries that have self-regulated their advertising for decades," Miller explains. "The code set a standard for target audiences, outlets and mandated responsible gaming messaging as well.
"It also isn't something that is stagnant, it will continue to evolve to reflect changes in the market and we believe it has set a high standard for advertising in our industry."
It is also running the "Have a Game Plan, Bet Responsibly" campaign. Launched in 2019, it looks to educate new and existing bettors about the fundamentals of safer gambling, and has grown to incorporate more than 30 partners, from operators to leagues, teams to media companies and suppliers.
"The campaign is intended to make sure that players understand the odds, that they bet responsibly within a budget, that they have fun and do it socially. All those things are possible and that's what our industry is all about," Miller says.
"But a very small number of people do have a problem with gambling. Of course we know that happens. We want to make sure that we educate people and. if they [get to a point where they] need treatment, we want to make sure that they have access to it."
Responsible gaming, he says, is "the backbone" of the legal industry.
Exorcising the illegal industry
Beyond this educational component Miller is also clear about the value of the awareness that legal advertising brings, especially for an industry where almost every sports bettor was gambling illegally prior to May 2018.
"We are moving the customer base from the illegal to the legal market, and advertising is an important way to do that," he explains. Amid all the debate as to whether there's too much or too little, cutting that illegal market down to size remains a key metric of measuring the success of gaming advertising.
In his eyes illegal gambling is "a real and significant threat" to the regulated marketplace. And it is vast. A study to be released by the AGA in November found that Americans bet around $300bn via illegal operators, whether that is via offshore online operators or via grey market gaming machines dotted throughout the country.
Miller elaborates: "Now in terms of GGR, that works out to around $15bn in lost revenue each year. And to give some context around that, that's about a third of the regulated commercial gaming market's revenue in 2021.
"If a third of the commercial business value of telecommunications or consumer goods was illegal, those industries would be raising a lot of issues with law enforcement to say, 'You have got to stop this', whether it be counterfeiting or other types of illegal activity.
"And we'd see action if there was a flood of fake purses and shoes, or counterfeit drugs and pharmaceuticals."
Standing up for the gaming consumer
Ultimately he takes the view that it isn't about protecting the industry and its market share. "It's about the safety of the consumer. Look at [its impact in our communities]; we estimate [illegal gambling] costs about $4 billion in lost taxes, which is not an insignificant amount.
"At the end of the day, and most importantly, we work so hard to make sure we're adhering not just to the letter of the law, but to the spirit of the law in the jurisdictions that we operate. It relates to responsibility and these [illegal] operators ignore that completely."
Miller has been a vocal advocate for harder, faster action against the illegal actors, but he concedes that it is likely to be a long process, specially considering just how new sports betting and igaming is in most states.
But as the regulated industry grows at pace, he wants the same level of protection afforded to gaming as in other legal sectors. In short, it's time for action. Miller has already raised the issue with attorney-general Merrick Garland and hailed congressional lawmakers' efforts to do the same.
Preparing for further challenges
The fact Miller's focus can turn to the future, with Covid-19 successfully endured, is a testament to the recovery of the American gaming industry. That doesn't mean clear sailing for the sector, however.
The macroeconomic situation globally is worsening meaning all businesses, whether in America or globally, are facing up to new challenges. Interest rates, which have remained low in the US for the past 20 years, have risen considerably, he points out.
"That will affect a lot of different businesses. It will certainly affect lending. And oftentimes our industry, when someone looks to build a big project, they're going to go out and seek financing, which will now cost more."
Similarly, inflation has pushed up prices, ultimately eating into consumers' entertainment spend. "When you have gasoline prices up high and you've got inflation impacting people's discretionary income, it's unclear what that will look like for the sector."
Fresh challenges abound
And while the industry remains bullish on its prospects, Miller notes it would be "foolish" to think gaming won't face some effects. Analysts have noted operators' optimism at G2E earlier this month, but expect to see at least a slow-down for Las Vegas in the third quarter – though not year-on-year declines.
Other fresh changes abound. There is still a significant runway for new state launches in 2023 for sports betting and the buzz on the show floor suggests the industry is confident next year will come with new markets for igaming.
On the land-based side, tribal operators are becoming increasingly diversified and rubbing shoulders with their commercial counterparts in Las Vegas.
"This is an industry that continues to evolve, with cross-ownership, cross-partnership deals and management deals between commercial and tribal entities, and I think these opportunities will continue to increase," Miller notes.
The industry is modern, constantly evolving and the partnerships, competition and new combinations are hallmarks of the space. "Whether it's technology, whether it's the sector, whether it's particular areas, this change is what makes the American gaming industry so special," he says.
"It's certainly been an exciting three and a half years to be CEO of the American Gaming Association.
"So to see where we were in 2019, then how low we were in 2020, and now where we are in 2022 has been a pretty remarkable ride. It's been a lot of fun."